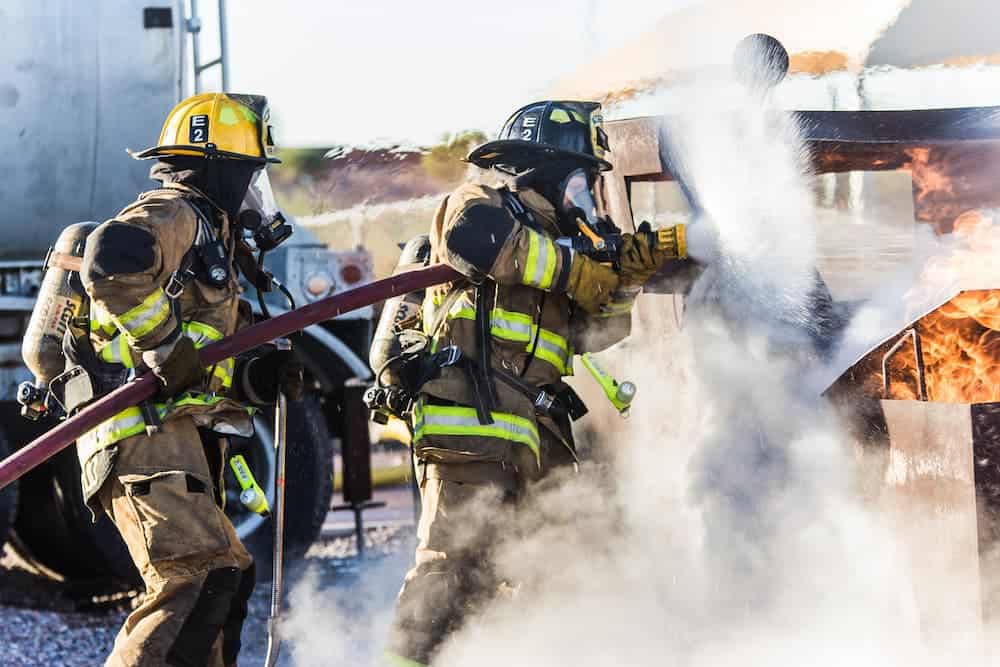 PFAS (polyfluoroalkyl substances) are everywhere. In fact, according to biogeochemist Elsie Sunderland of Harvard University, who was interviewed by PBS in 2021, detectable levels of PFAS can be found in 98 to 99 percent of all people.
PFAS are man-made chemicals that have been used for decades in a broad range of consumer, commercial, and industrial applications. PFAS chemicals are used to manufacture fluoropolymer coatings and products that repel water, heat, grease, oil, and stains, according to the Centers for Disease Control (CDC).
There are thousands of different chemicals that fall under the category of PFAS, though two of the most common and widely researched are PFOA (perfluorooctanoic acid) and PFOS (perfluorooctane sulfonic acid).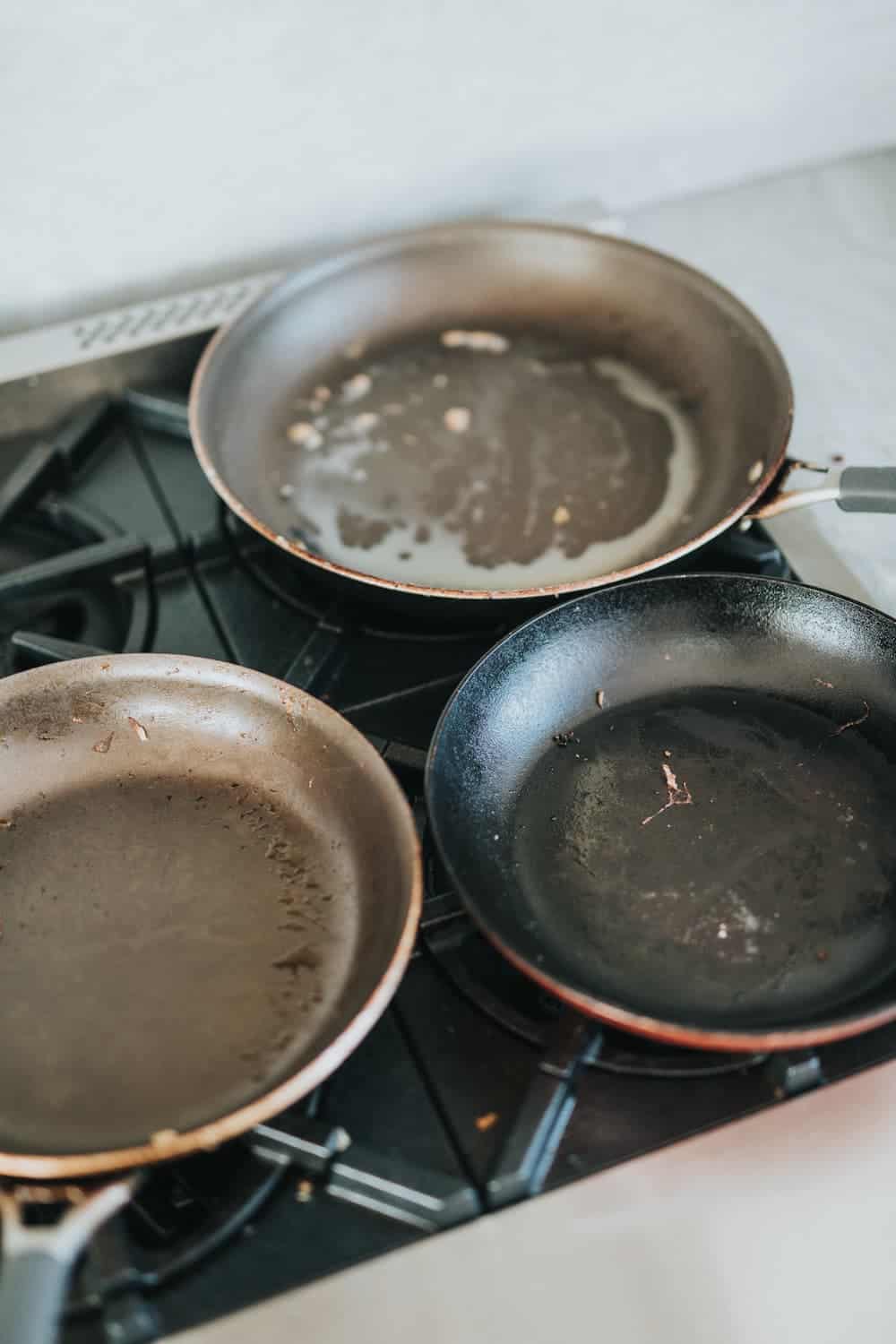 PFOA and PFOS have been discontinued in the United States but can still be found in certain imported materials. They can also be found in the environment because one of the main characteristics of PFAS is that they are virtually indestructible. That's why they're known as "forever chemicals." Because they don't break down or decompose over time, they can contaminate drinking water and soil, leading to animal and human exposure.
What Are PFAS Used For?
PFAS have been used in different industries for many purposes since they were first introduced in the 1950s:
PFAS chemicals are commonly used to manufacture nonstick cookware. The original substance that was used to make Teflon is no longer on the market in the United States due to safety concerns, but present-day Teflon is made with other PFAS that may be just as hazardous to human health.
Fast food wrappers, the oil and grease resistant paper found in pizza boxes, and food product packaging are all commonly made with PFAS chemicals.
PFAS chemicals are also used to make stain-resistant fabrics, furniture, and carpet, such as carpet that has been treated with Scotchgard.
Water-repellent clothing, such as everyday rain jackets, is frequently made with PFAS chemicals.
Many cosmetics, including lipsticks, waterproof mascara, foundation, nail polish, eyeliner, and other makeup products, may include PFAS that may end up getting absorbed directly through the skin. Hygiene products, including shampoo and cleansers, can also contain PFAS chemicals.
Firefighting gear, which is designed to repel water, heat, and oil, typically contains PFAS chemicals. Firefighting foam, which has been used for decades by firefighters, also contains PFAS. Firefighting foam was regularly used by U.S. military firefighters, who began using the foam to put out fires in the 1960s, as well as firefighters at airports, where using firefighting foam was required up until 2018. While firefighting foam has been very effective in controlling fires, it has also been a source of pollution, as it releases PFAS into the environment.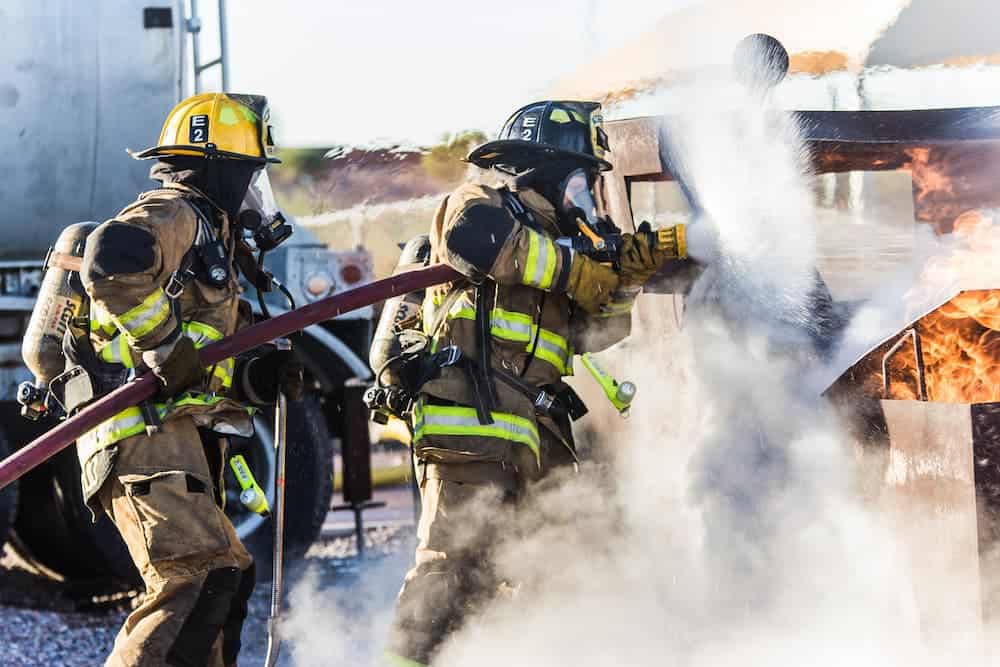 Because a range of peer-reviewed studies has shown a link between PFAS and serious health problems in recent years, some PFAS manufacturers have been subject to litigation.
For example, firefighters who were regularly exposed to PFAS through their firefighting gear or through the use of firefighting foam have filed lawsuits against certain manufacturers for failing to warn firefighters about the health risks associated with these "forever chemicals."
Cancer is the leading cause of death among firefighters, according to an article by CBS News. Many firefighters have attributed their cancer to frequent exposure to PFAS chemicals.
Where PFAS Can Be Found
Humans can be exposed to PFAS through a variety of consumer and industrial products, as well as through environmental sources.
People who work in chemical plants where PFAS is manufactured are more likely to be exposed to the chemical than the average person. Firefighters are also more likely to be exposed to PFAS due to frequent and prolonged exposure to the chemicals. And people who live in areas where PFAS is manufactured or where firefighting foam was used to put out a wildfire could also potentially be exposed to higher levels of PFAS.
According to the Environmental Protection Agency (EPA), PFAS can be found in water, soil, air, and even fish, both in the United States and everywhere around the world.
Although more research is needed to determine whether low levels of PFAS are harmful to humans, studies have suggested that significant exposure to PFAS can lead to certain types of cancer, including kidney cancer, testicular cancer, and prostate cancer.
PFAS may also contribute to other severe health conditions, including thyroid disease, liver problems, cardiovascular disease, reproductive issues such as reduced fertility, increased risk of diabetes and high blood pressure, heightened risk of preeclampsia in pregnant people, and obesity. Animal testing has also revealed that PFAS have the potential to cause birth defects and developmental delays in newborn animals.
TruLaw Is In This Fight
The attorneys at TruLaw stand with the people of this country to fight for justice, health, and safety for all. That's why we have filed a Firefighting Foam and Turnout Gear Cancer Lawsuit.
TruLaw and its seasoned lawyers are working hard to support those who have been injured due to third-party negligence. Visit our Firefighter Gear Instant Case Evaluator to learn if you are eligible to join.