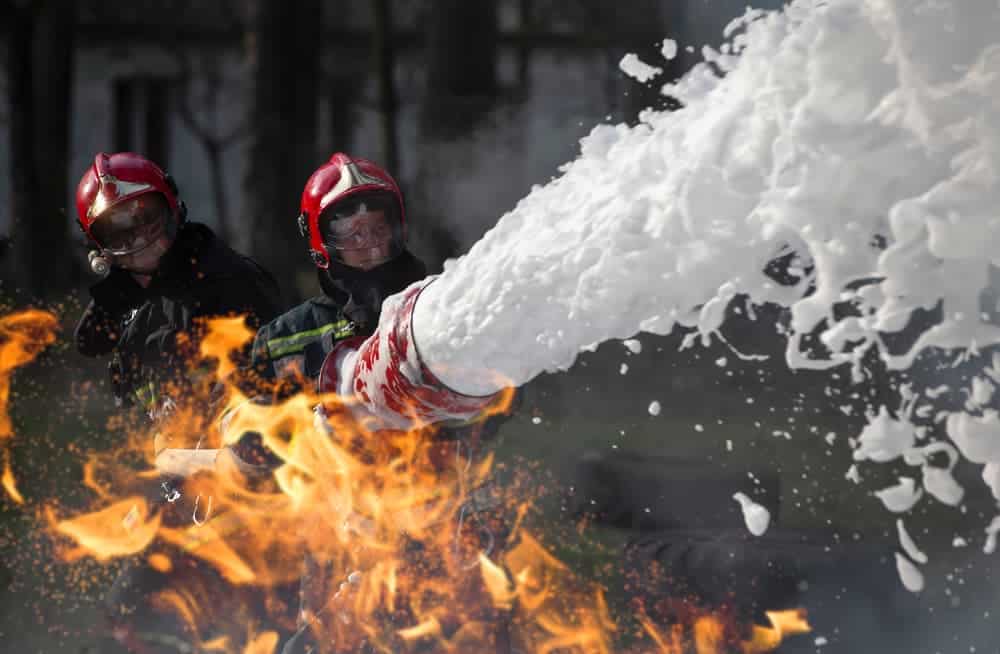 Per- and Polyfluoroalkyl Substances (PFAS) are synthetic chemicals that have been used in many global industries since the late 1940s. Because they are uniquely capable of repelling both oil and water, they are highly valued for use in many products and purposes. 
However, in recent decades it has become clear that PFAS chemicals present serious challenges for both the environment and human health. Because they are composed of carbon-fluoride bonds, which are the strongest bonds in nature, they take an incredibly long time to break down in the environment. For this reason, they are widely referred to as "forever chemicals." 
Furthermore, the Centers for Disease Control (CDC) has noted that there are a host of scientific studies suggesting that exposure to PFAS can lead to serious human health risks. These include heightened cholesterol, liver damage, pregnancy risks, birth defects, and increased risks of kidney and testicular cancer. 
For this reason, it is worth knowing the specific places that PFAS chemicals can be found and understanding what the risks of exposure are.
Products Containing PFAS
The repellant and other properties of PFAS chemicals make them useful in various products. These include:
Firefighting foam – One type of foam that firefighters use in their work is aqueous film-forming foam (AFFF). These foam formulations, which are made with PFAS chemicals, are incredibly effective at extinguishing fires that are otherwise difficult to suppress. The fact that PFAS are capable of repelling both water and oil makes them especially useful for fighting Class B fires that involve flammable liquids such as petroleum.
Stain-repellent and water-repellent coatings and fabrics – One of the first PFAS products to be created was the 3M Company's Scotchgard, which is a coating used to make fabrics stain- and water-resistant.
Food packaging materials – The packaging of many food products is manufactured with PFAS to make them grease-resistant. This includes fast-food wrappers and containers, pizza boxes, candy wrappers, and microwave popcorn bags.
Nonstick cookware – The nonstick surfaces of Teflon pans and other similar products are effective due to the fact that they are made with PFAS.
Personal care products and cosmetics – Many products that most people use on a daily basis, such as several types of shampoo, dental floss, nail polish, lipstick, and eye makeup all contain PFAS that get absorbed directly through the skin.
These are just a few of the products that contain PFAS chemicals. It is important to note, however, that the primary concern for many scientists is the fact that the manufacture of these products has led to high levels of PFAS ending up in all parts of the environment and even in our own bloodstreams.
Which Aspects of the Environment Are Subject to PFAS Pollution?
The Environmental Protection Agency (EPA) notes that, due to the incredibly slow rate at which PFAS chemicals break down over time, they are found just about everywhere in all parts of the world. 
The EPA and other advocacy groups have listed several specific areas of concern:
How Do I Avoid PFAS Exposure?
Unfortunately, it is unlikely that anyone will be able to completely eliminate their exposure to PFAS. This is because it is present at low levels in many foods and in many aspects of the environment.
Check with your local health department to see if you live in an area where the drinking water is contaminated above safe levels. If so, find an alternate source of water for drinking, cooking, brushing your teeth, or other activities in which there is a chance you might swallow water.
Similarly, check with your local health department for any fish advisories in your area and avoid eating fish that may be contaminated.
TruLaw is committed to helping those who have suffered due to PFAS chemicals in firefighting gear. If you have been affected, you may be entitled to compensation. To see if you may be eligible for a Firefighter gear case today, visit our Firefighter Gear Instant Case Evaluator.