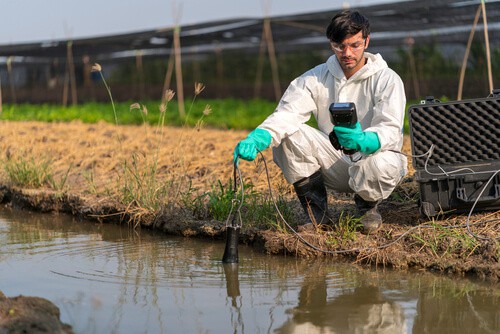 If you, any family members or loved ones lived or worked at Marine Corps Base Camp Lejeune in North Carolina for 30 days or more between the years 1953 and 1987, you may qualify for a lawsuit.
The water supply at Camp Lejeune was contaminated with toxic chemicals at unregulated levels for decades. Contaminants in the military base's water have been linked to tragic health conditions including many types of cancer and other diseases.
Exposure to toxic water at Camp Lejeune has been linked to an increased risk of Neurobehavioral Effects, especially for people who drank the contaminated water as children or were exposed to water in-utero.
Contact TruLaw or use the chatbot on this page to see if you qualify for a lawsuit instantly.
Neurobehavioral Effects and Water Contamination at Camp Lejeune
An increased risk of neurobehavioral effects and other behavioral disorders has been identified by medical professionals who've studied the contaminated water at Camp Lejeune.
Neurobehavioral Effects relating to water contamination at Camp Lejeune are defined as symptoms impacting the relationship between the nervous system and certain behavioral actions.
Camp Lejeune's water supply was contaminated with a number of chemicals, including trichloroethylene (TCE) and perchloroethylene (PCE). These chemicals are known to cause neurological damage.
The National Research Council (NRC) conducted scientific studies on the Camp Lejeune water supply, and found that residents with long term exposure suffered from higher rates of neurobehavioral effects.
The neurobehavioral effects identified by the NRC include the following:
Fatigue
Lack of coordination
Sensory disturbances
Confusion
Depression
Tension
Trouble concentrating
Chronic headache
Deficits in attention, reaction time, visuomotor coordination, motor function, digit symbol, and contrast sensitivity
Certain neuropsychological disorders such as learning or behavioral disorders.
The findings of the NRC's studies underscore the need for further research into the long-term health effects of exposure to contaminated water.
It's also important to note that the NRC excluded neurological disorders like Parkinson's Disease, ALS, and Alzheimer's from its assessment into neurobehavioral effects. Other resources, such as the National Academy of Sciences assessment on the health impacts of Camp Lejeune water contamination, recommend the grouping of the aforementioned neurological disorders into the category of neurobehavioral effects.
Neurobehavioral Effects from Water Contamination: A Lifelong Battle
Neurobehavioral effects from water contamination at Camp Lejeune can impact a person for life. Contaminated water is especially dangerous for babies, children, and young adults whose brains are still developing.
The neurological damage done by contaminated water can greatly impact a person's quality of life, mental state, and even compound the effects of other devastating health conditions. It's not easy to deduce what health effects may stem from these underlying conditions, due to the varying nature between certain victims, but the impact of neurobehavioral effects on a person cannot be understated.
What Chemicals Contaminated the Water Supply at Camp Lejeune?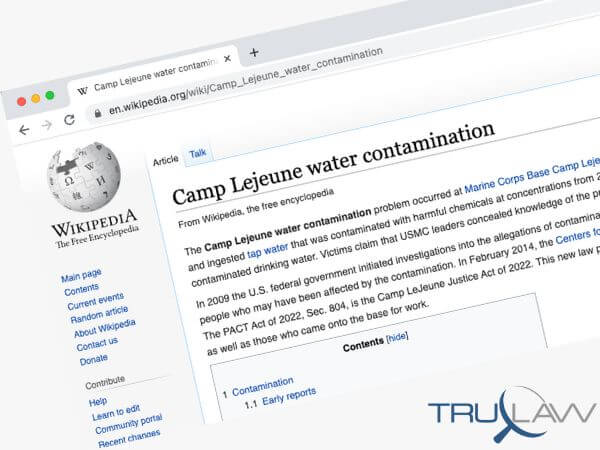 Several toxic chemicals contaminated the water at Camp Lejeune for decades. Between approximately 1953 and 1987, a variety of Volatile Organic Compounds (VOCs) leaked into underground water storage tanks, wells, water treatment plants, stormwater drains, groundwater, and more.
There have been over 70 toxic chemicals identified in the Agency for Toxic Substances and Disease Registry (ATSDR) report on Camp Lejeune. The four main contaminants at Camp Lejeune are:
Tetrachloroethylene (also known as perchloroethylene, PCE, or PERC)
Trichloroethylene (TCE)
Vinyl Chloride
Benzene
What Health Conditions Have Been Linked to Toxic Exposure at Camp Lejeune?
Exposure to the chemicals that contaminated water at Camp Lejeune have been linked to a number of tragic health conditions. These conditions include various types of cancer, diseases, neurological disorders, and more.
A number of these health conditions have been placed on a Veterans Affairs (VA) list of presumptive service connection illnesses, meaning the VA will presume a person's diagnosis is related to the contaminated water. The VA list of Camp Lejeune water contamination health issues includes the following:
Adult leukemia
Aplastic anemia and other myelodysplastic syndromes
Bladder cancer
Kidney cancer
Liver cancer
Multiple myeloma
Non-Hodgkin's lymphoma
Parkinson's disease
Other health conditions that are not listed by the VA but have been commonly diagnosed in former residents at Camp Lejeune include:
Breast cancer
Cervical cancer
Esophageal cancer
Multiple myeloma
Renal toxicity
Hepatic steatosis (fatty liver disease)
Infertility in women
Miscarriage
Birth defects
Although the VA does not list the above conditions on their presumptive service connection list, former residents of Camp Lejeune are still able to file claims for compensation for these injuries.
Suffering from Neurobehavioral Effects due to Camp Lejeune Water Contamination? You May Qualify for Legal Action
The Camp Lejeune Justice Act is a new piece of legislation recently signed into law by President Biden as part of the Honoring Our Promise to Address Comprehensive Toxics (PACT) Act.
The Camp Lejeune Justice Act allows those who were exposed to contaminated water at Camp Lejeune between 1953 and 1987 the ability to sue and recover damages.
This bill is a huge win for veterans, family members and civilian workers who were exposed to toxic water at the base. There have been legislative efforts in the past to compensate victims for their injuries, but none have had the widespread impact the Camp Lejeune Justice Act aims to bring.
If you, a family member or loved one suffer from neurobehavioral effects and previously lived at Camp Lejeune for 30 days or more between 1953 and 1987, you may qualify for a Camp Lejeune Water Contamination Lawsuit.
Contact us for a consultation or use the chatbot on this page to see if you qualify instantly.
---
Sources: