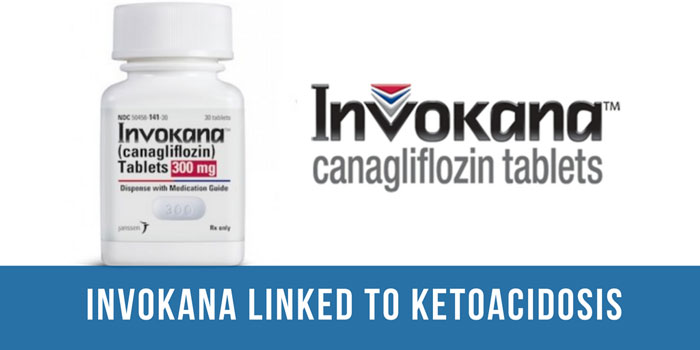 According to the Institute for Safe Medication Practices (ISMP), an analysis of FDA adverse event data from 2015 revealed that more than 630 reports of ketoacidosis involving Invokana patients had been logged by the agency's database that year. ISMP also noted that Invokana received more serious adverse event reports than 92% of the drugs it regularly monitors.
Invokana and Diabetic Ketoacidosis – FDA Safety Alerts  
Since coming on the market, Invokana and other SGLT2 inhibitors have been the subject of multiple FDA safety alerts:
In September 2015, the FDA announced that the labels for Invokana and Invokamet would be updated to include information about a possible increased risk of bone fractures.

In December 2015,

 

the drugs' labels were updated to reflect the potential for diabetic ketoacidosis as well as life-threatening blood infections like urosepsis and kidney infections like pyelonephritis that originate as urinary tract infections.

In May 2016, the FDA was investigating a possible link between the use of Invokana and Invokamet and an increased incidence of leg and foot amputations, mostly affecting the toes.

Last month, the

 

FDA ordered

 

the manufacturers of Invokana, Invokamet, Farxiga and Xigduo XR to strengthen label warnings regarding kidney complications potentially associated with their use after the drugs were cited in over 100 reports of acute kidney injury.
What Is Invokana?
Invokana is part of a class of prescription medicines known as Sodium-glucose Cotransporter-2 (SGLT2) Inhibitors approved by the U.S. Food and Drug Administration (FDA).  Canagliflozin is the active ingredient found in both Invokana and Invokamet.  It is a prescription medication used in combination with diet and exercise to lower blood sugar in adults with type 2 diabetes. It is available as a single-ingredient product under the brand name Invokana and also in combination with the diabetes medicine metformin under the brand name Invokamet.
SGLT2 inhibitors like Invokana, Invokamet Farxiga, and Jardiance work by preventing the absorption of glucose by the kidneys, thus facilitating its removal from the body via urine.