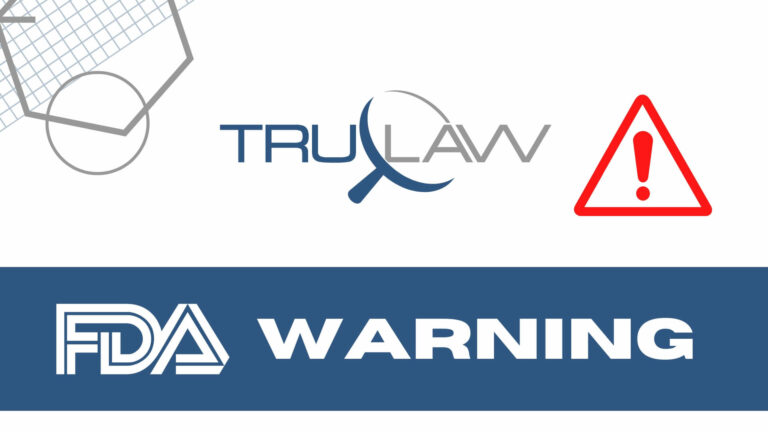 The FDA is alerting patients and healthcare professionals of a likely connection between a bone matrix product, also known as a human cell and tissue-based product (HCT/P), and recent reports of a Mycobacterium tuberculosis (Mtb) outbreak in the United States.
At this time, the agency is conducting a joint investigation with the Centers for Disease Control and Prevention (CDC).
In a safety communication issued September 12, 2023, the FDA reminded readers that "decades ago," Mtb transmission stemming from the transplantation of "human bone, heart valves, and a dura mater allograft" had been reported in countries outside of the U.S. As recently as 2021, however, an outbreak of Mtb across multiple U.S. states was traced to a bone allograft product transplant, which "resulted in significant morbidity and mortality" among affected patients. The FDA and the CDC are currently working to collect more information on what they believe to be a similar outbreak.
Officials say that because latent tuberculosis infection (LTBI) affects an estimated 4% of the U.S. population and one-quarter of the world population, human cell and tissue-based product (HCT/P) donors carrying an "unrecognized and undiagnosed" TB infection may transmit Mtb. This risk factor explains why careful and heightened attention during the screening of HCT/P donors is crucial.
In response to the recent outbreak, the FDA issued a set of recommendations for routine screening measures and for evaluating any clinical evidence of infection in prospective HCT/P donors. In the interest of public safety, the FDA guidance emphasizes the importance of designating a "responsible person" and careful donor screening as mitigation strategies for reducing transmission risks, including infections brought on by sepsis, which may have been caused by Mtb:
Responsible person(s)
A HCT/P establishment should designate at least one responsible person who is charged with determining and documenting a cell or tissue donor's eligibility. The person authorized to carry out designated functions related to the determination of donor eligibility should be appropriately training and qualified to review clinical evidence that indicates sepsis and TB infection risks.
Following a review of a record, the responsible person must be able to verify and document that

release criteria are met, and
that they have determined a HCT/P donor sample to be available for distribution.

The responsible person should work to maintain their knowledge and awareness of relevant outbreaks, which may involve seeking out other training/retraining in order to competently identify "risk factors, conditions, clinical evidence, and physical evidence" pointing to an increased TB risk (active TB and LTBI), as well as an increased sepsis risk.
Donor Screening
The responsible person(s) and other concerned healthcare professionals should be aware that TB may be under-diagnosed for a variety of reasons, including "lack of clinical suspicion, inherent diagnostic difficulty, and/or attribution of a group of symptoms to alternate causes." For example, a donor with LTBI may not exhibit symptoms, while someone with a TB disease may show symptoms that either appear to be, or overlap with symptoms associated with other conditions.
TB may be clinically evidenced by one or more of a number of symptoms:

"a prolonged cough lasting 3 weeks or longer,
coughing up blood (hemoptysis) or sputum,
weakness or fatigue,
unexplained weight loss,
fever,
night sweats,
back pain,
meningoencephalitis,
headache or confusion,
local or generalized lymphadenopathy or lymphadenitis, and/or radiographic findings suggestive of TB disease.

A prospective HCT/P donor should also be considered for the following factors, based on the FDA's recent findings regarding Mtb transmission risks:

a prior diagnosis of TB, prior treatment for suspected TB, or a prior positive test for TB (via a skin, blood or sputum test)
an increased risk for being infected with TB due to the following:

was born or lived in a region of the world where TB is endemic (consult https://worldhealthorg.shinyapps.io/tb_profiles)
has ever cohabitated with another person who has TB or is currently/has been in close proximity to a person with TB.
has worked or live in high-risk settings, such as a "correctional facility, long-term care facility, a homeless shelter", etc.
has one or more medical conditions, or is taking medication that may compromise immune function.

The FDA acknowledges that while no FDA-licensed or approved tests indicated for screening HCT/P donors for evidence of active TB or LTBI is currently available, the agency is working to evaluate risks and institute mitigation strategies, which includes testing, as outlined in the guidance.
During the ongoing investigation, healthcare professionals and patients alike are urged to report any related adverse experiences to the FDA's MedWatch program.
Have you or a loved one been impacted by a recent outbreak of Mycobacterium tuberculosis (Mtb) that could be traced to a recent human cell and tissue-based product (HCT/P) transplantation? Your family deserves compassionate legal support and maximum compensation. Our experienced attorneys at TruLaw are personally invested in helping people like you fight for the best possible outcome. To learn how we can support you in the legal process, reach out online or take our free Instant Case Evaluation ℠ .