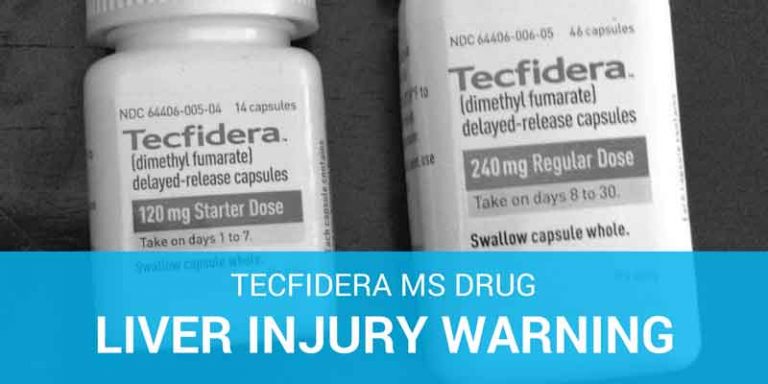 At the direction of the U.S. Food and Drug Administration (FDA), Biogen Inc. has added a warning of potential liver injury to the label for its multiple sclerosis medication Tecfidera.
According to the FDA warning, "[c]linically significant cases of liver injury have been reported in patients treated with Tecfidera in the postmarketing setting. The onset has ranged from a few days to several months after initiation of treatment with Tecfidera." Liver injury information can be found in a warning section under prescribing information on the website tecfidera.com.
What is Tecfidera?
Tecfidera, formerly known as BG-12, is a fumaric acid derivative that was formulated specifically for use by people with multiple sclerosis. Although exactly the way it works is not fully understood, it is thought to inhibit immune cells and molecules and may have antioxidant properties to provide protection against damage to the brain and spinal cord.
Common side effects associated with Tecfidera include flushing, usually described as redness, itching, or rash; and stomach problems such as nausea, vomiting, diarrhea, stomach pain, and indigestion. More severe side effects include allergic reactions; PML, a rare brain infection that leads to death or disability; decreases in white blood cell count; and liver problems.
Tecfidera and Liver Injury
There have been 14 cases of liver injury reported with Tecfidera use, but the problems resolved when patients stopped taking the medication and none required hospitalization. Symptoms of liver injury include significant increases above normal of serum aminotransferases and bilirubin, according to Biogen. Because liver enzyme monitoring is typical with many MS drugs, it is not anticipated that the new warning will present an added burden to prescribing physicians.
It remains to be seen whether or not the warning will temper sales projections for Tecfidera, which is the world's top-selling MS medication and accounts for about one-third of Biogen's total revenue. Biogen recently announced an eight percent increase in the U.S. price of Tecfidera, effective January 1, and experts have forecasted that Tecfidera sales will be more than $4 billion in 2017.