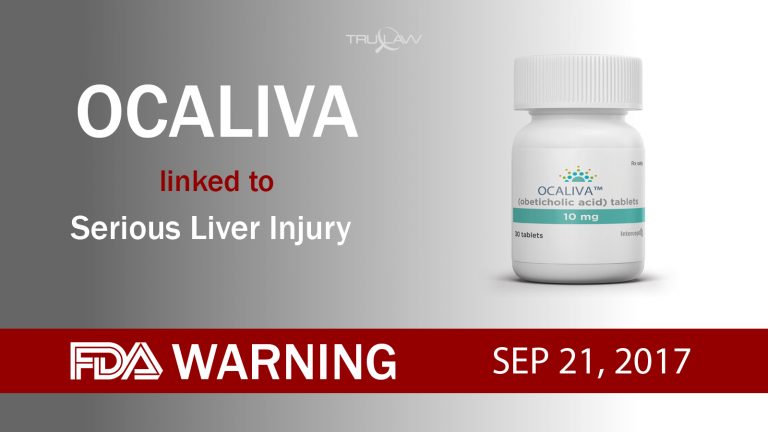 The U.S. Food and Drug Administration (FDA) approved Ocaliva (obeticholic acid) on May 31, 2016, to treat primary biliary cholangitis (PBC), a chronic liver condition resulting from destruction of the bile ducts in the liver. When the bile ducts are impaired, bile builds up in the liver, leading to inflammation and scarring, which can result in cirrhosis and impairment of liver function.
On September 21, 2017, the FDA issued a Drug Safety Communication (DSC) addressing the increased risk of serious liver injury and death associated with excessive Ocaliva dosage in patients with preexisting moderate to severe decreased liver function.
The advisory recommended that health care professionals determine the patient's baseline liver function before prescribing Ocaliva and offered these guidelines:
5 mg of Ocaliva per week for patients with moderate to severe liver impairment, not 5 mg per day.
Dosage can be increased up to a maximum of 10 mg twice a week if necessary.
Patients should be closely monitored for disease progression, and Ocaliva dosage should be adjusted accordingly.
The FDA also added a new warning to the Ocaliva label: if liver injury is suspected, the medication should be stopped. New potential adverse event warnings were also included in the DSC, and patients are being advised to seek medical attention if new or aggravated severe skin itching or the following symptoms appear, which could indicate severe liver injury:
New or worsening fatigue
Diarrhea
Weight loss
Reduced appetite
Nausea and vomiting
Confusion, behavioral changes
Anxiety
Abdominal swelling
Yellowing of the eyes or skin
Bloody stools
According to the DSC, there have been 19 deaths related to Ocaliva use, seven due to worsening of PBC and one because of cardiovascular disease. Seven of the eight patients who had moderate to severe decreased liver function had received 5 mg of Ocaliva daily instead of the recommended dosage on the label for those with decreased liver function.