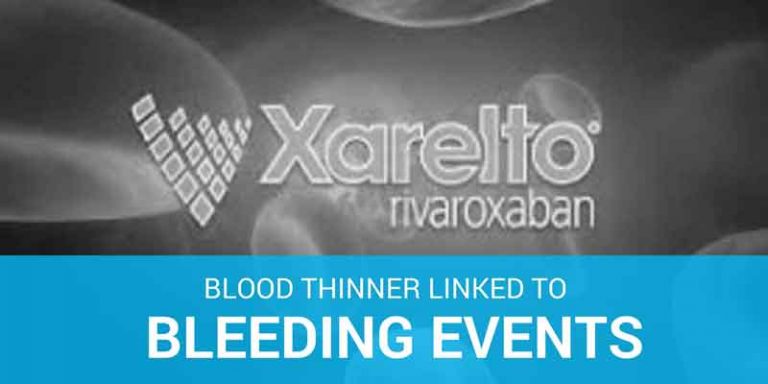 According to the Louisiana Record, over 9,000 Xarelto claims have been brought across the U.S. against the makers and distributors of the anticoagulant drug Xarelto, the majority centralized in multidistrict litigation (MDL) in the Eastern District of Louisiana under U.S. District Court Judge Eldon Fallon. Another 1,000 cases have been filed in state court in Philadelphia, Pennsylvania, and an additional 1,000 are pending in Delaware.
Judge Chooses Four Xarelto Claims to Push Through the Bellwether Trial Process
Judge Fallon has picked four Xarelto claims to serve as bellwether lawsuits from the MDL to be tried during 2017. These include:
The first case, scheduled for February 2017, involves a Louisiana man who alleges that he suffered severe gastrointestinal bleeding after using Xarelto.
The second lawsuit to be tried in Louisiana has been brought by the husband of a woman who died from a brain hemorrhage approximately one month after she began taking Xarelto.
The third trial, which will be held in Mississippi, relates to a woman who claims to have suffered intestinal bleeding after using Xarelto to treat blood clots.
The fourth case involves a Texas man who died due to gastrointestinal bleeding resulting from the use of Xarelto.
Although the results of these bellwether cases are not binding on the other Xarelto lawsuits in the MDL, they will likely set the tone for the Xarelto Case as a whole and settlement discussions, and be used to help determine whether a settlement can be reached. If no settlement is possible or the defendants are determined to be entirely at fault, the cases may be sent back to their home districts. The defendants in the Xarelto cases are German drug maker Bayer AG and its U.S. distributor, Janssen Pharmaceuticals, a subsidiary of Johnson and Johnson.
Xarelto Claims Result From Over 10,000 Reported Adverse Event
According to a report released in July 2016 by the Institute for Safe Medication Practices (ISMP), there was a total of 10,674 adverse event reports associated with Xarelto in 2015, including 1,121 patient deaths and 4,508 injuries that required hospitalization. The most common reports were of bleeding on the brain and in the intestines.
Xarelto Claims to be Heard in Coming Year Through Bellwether Cases will be updated as the Xarelto lawsuits move forward.