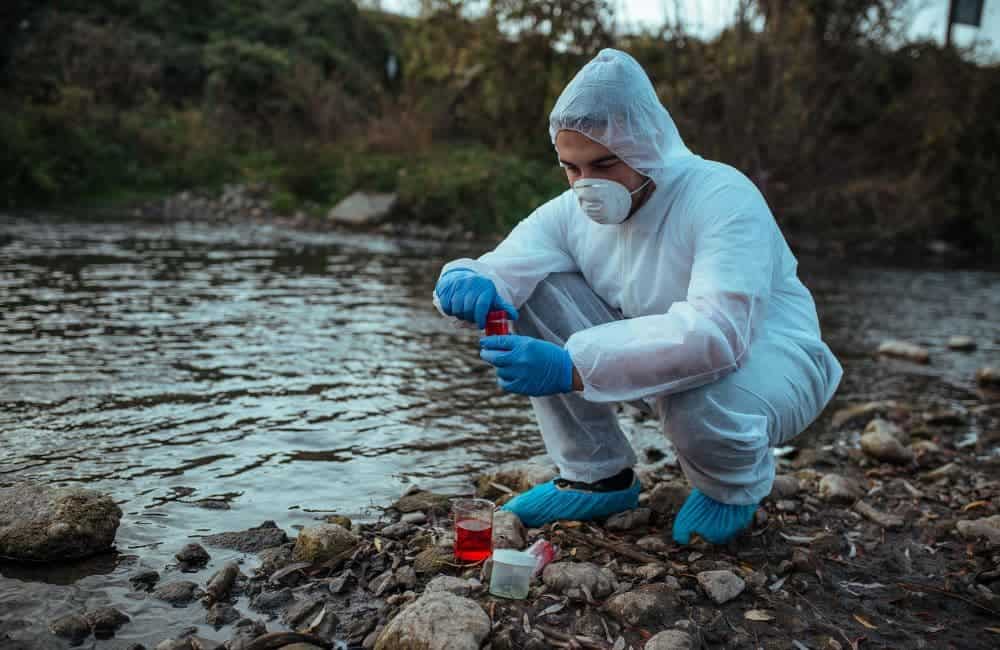 From 1953 to 1987, the drinking water at Camp Lejeune, a major Marine Corps base in Jacksonville, North Carolina, was contaminated with dangerous chemicals that have the potential to cause certain types of cancer and other serious health conditions.
What Chemicals Were Contaminating the Water Supply at Camp Lejeune?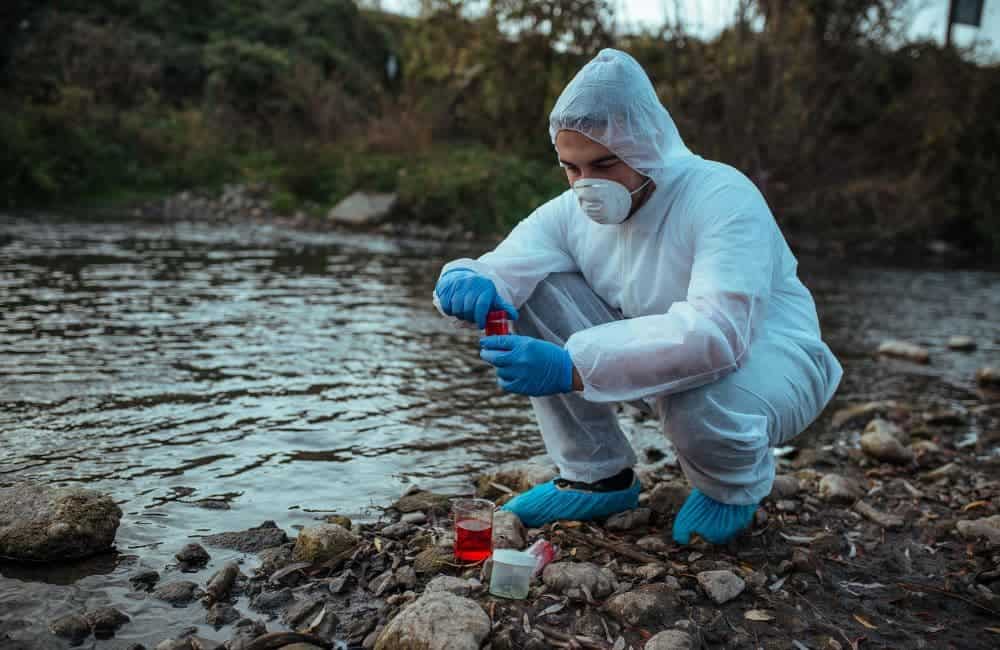 The four primary chemicals contaminating the water on the base were PCE (tetrachloroethylene, also referred to as perchloroethylene), TCE (trichloroethylene), vinyl chloride, and benzene, according to the Agency for Toxic Substances and Disease Registry (ATSDR).
All four of the chemicals are colorless and invisible to the naked eye. PCE is commonly used as a dry-cleaning agent, though as the ATSDR notes, it has been used for metal degreasing as well. PCE can either rapidly evaporate from shallow soil, or it can slowly degrade in the soil over time and eventually contaminate groundwater. TCE is a solvent and is frequently used for cleaning metal parts. Like PCE, it is a volatile organic compound (VOC) that has a sweet odor and is nonflammable.
Over time, TCE and PCE can break down in soil and form vinyl chloride, which can pollute groundwater. Vinyl chloride is colorless and can dissolve in water. In industrial settings, it has numerous uses, including making PVC pipes and manufacturing certain plastic products. Benzene has been used for a wide variety of purposes, including manufacturing resins, rubber lubricants, synthetic fibers, plastics, dyes, sunscreen, pesticides, and drugs. Like the other chemicals, it is colorless, has a sweet aroma, and can dissolve in water.
The water contamination at Camp Lejeune primarily occurred at two water treatment plants: Tarawa Terrace and Hadnot Point.
The Tarawa Terrace Water Treatment Facility
When tested in the early 1980s, wells at the Tarawa Terrace water treatment plant were found to be contaminated with PCE. The source of contamination at the Tarawa Terrace facility was discovered to be a nearby, off-base dry-cleaning company known as ABC One-Hour Cleaners that failed to properly dispose of their hazardous waste.
The PCE levels at the Tarawa Terrace water treatment facility were found to significantly exceed the maximum limits for drinking water established by the Environmental Protection Agency (EPA). Benzene was also discovered at the Tarawa Terrace facility in the mid-1980s, though it was detected at lower levels than the maximum amount allowed. The most contaminated wells at the Tarawa Terrace water treatment plant were retired in February 1985.
The Hadnot Point Water Treatment Facility
TCE was the primary chemical compound discovered at the Hadnot Point water treatment plant. The maximum amount of TCE permitted in drinking water is currently .5 μg/L (micrograms per liter). The levels of TCE detected at the Hadnot Point treatment plant reached as high as 1,400 μg/L. Other chemicals were also discovered in wells at the Hadnot Point facility. They included DCE (dichloroethylene), PCE, vinyl chloride, and benzene. The wells with the most significant levels of contamination were shut down at the same time as the wells at the Tarawa Terrace water treatment facility in February 1985.
There were multiple sources of possible contamination at the Hadnot Point treatment plant. The sources included industrial spills, leaks from underground fuel storage tanks, and waste disposal sites.
Health Issues Caused by Water Contamination at Camp Lejeune
Numerous severe side effects have been recorded in veterans and others who were exposed to contaminated water at Camp Lejeune. Frequent and prolonged exposure to chemicals such as PCE and TCE may lead to conditions such as: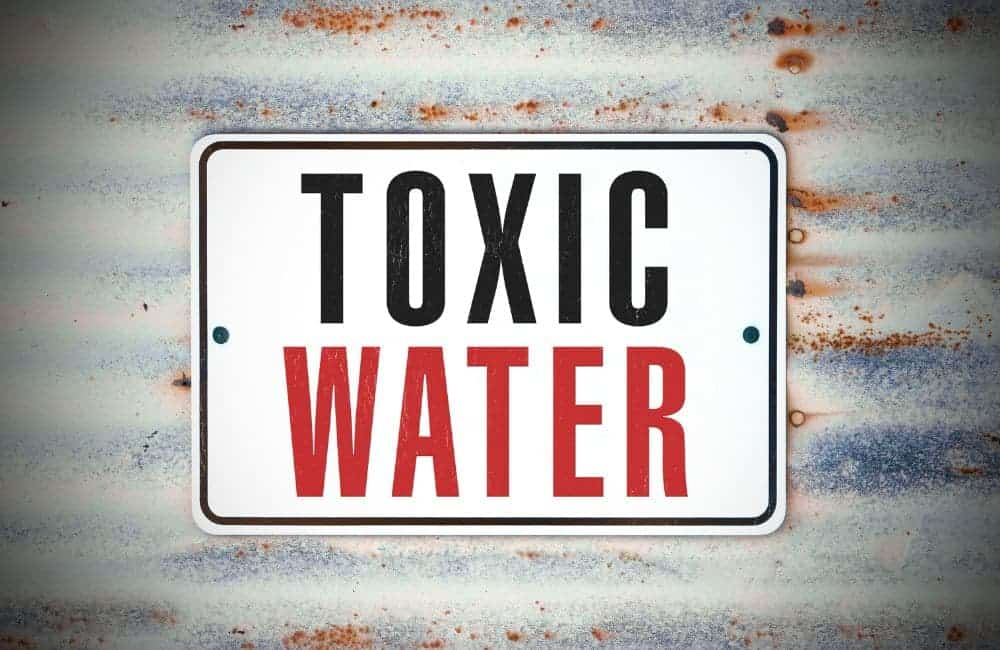 Breast cancer
Liver cancer
Kidney cancer
Lung cancer
Ovarian cancer
Bladder cancer
Cervical cancer
Prostate cancer
Esophageal cancer
Multiple myeloma
Leukemia
Non-Hodgkin's lymphoma
Liver disease
Parkinson's disease
Miscarriages
Birth defects
Decreased fertility
Hepatic steatosis
Renal toxicity
Neurobehavioral issues
Scleroderma
Individuals who were diagnosed with cancer or another severe health condition after serving, living, or working at Camp Lejeune for a period of at least 30 days could soon be entitled to pursue compensation for damages they suffered through a federal claim.
Camp Lejeune Lawsuits
Hundreds of thousands of veterans, family members, and civilian employees at Camp Lejeune were regularly exposed to contaminated water from 1953 to 1987. While veterans and family members with covered conditions have been able to seek healthcare benefits through Veterans Affairs thanks to 2012's Janey Ensminger Act, they are currently time-barred from pursuing a lawsuit against the at-fault parties.
The Camp Lejeune Justice Act of 2022, which is currently making its way through Congress, aims to remove the legal barrier preventing victims from taking legal action. North Carolina currently has a 10-year statute of repose on lawsuits against polluters. Unlike the statute of limitations, the statute of repose starts when the defendant first engages in negligent activity. The statute of repose passed decades ago before anyone knew that the water was contaminated.
This new bill would allow anyone who lived at Camp Lejeune for at least 30 days between August 1, 1953, and December 31, 1987, to file a lawsuit if they suffered certain severe health problems because of the contaminated water.
If you were exposed to contaminated water at Camp Lejeune during the specified time frame, find out how TruLaw can help. Visit our Camp Lejeune Contaminated Water Lawsuit page and get an instant case assessment.