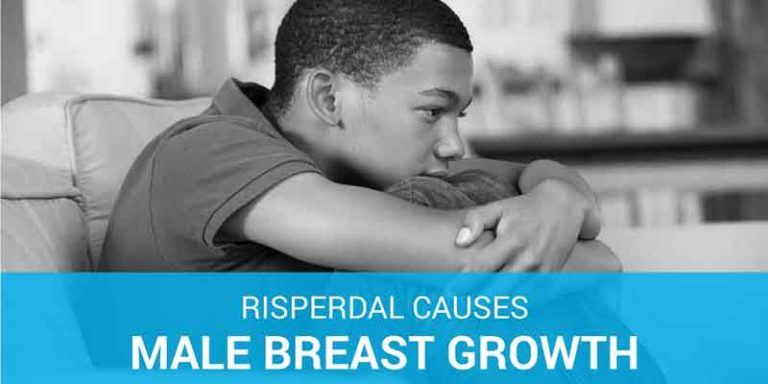 A recent study suggests that lowering the dose of the antipsychotic drug Risperdal could reduce the severity of side effects associated with the medication, such as gynecomastia.
The study, published in December 2016 in BMC Psychiatry, involved 374 schizophrenia patients who were randomly assigned to one of three groups. In the first group, 129 were prescribed the initial optimal therapeutic dose of Risperdal (risperidone) until one-year follow-up; in the second group, 125 patients took the initial dose for four weeks; and in the third group, 120 took the initial dose for 26 weeks.
The participants in the latter two groups had their risperidone dose cut in half over eight weeks following the initial regimen.  They maintained this for the balance of the study. According to the study results, the larger doses of risperidone were linked with more severe prolactin-related symptoms.  Patients who began taking Risperdal at a younger age were more likely to experience symptoms than older patients.
What is Risperdal?
Risperdal is an anti-psychotic drug that was first approved by the FDA in 1993 to treat schizophrenia in adults. The FDA later expanded approval of the drug to treat irritability in children and adolescents.  This was when the irritability was directly related to autism. It has since also been approved to treat acute mania and bipolar disorders in younger patients.
Physicians have also commonly prescribed Risperdal off-label to treat other disorders among young patients.  These included attention deficit disorder (ADD) and attention deficit hyperactivity disorder (ADHD). As more young patients began taking Risperdal, concerns began to grow about the drug's potential side effects.  These can persist in some patients long after the drug is discontinued.
Risperdal Lawsuits
Johnson & Johnson and Janssen Pharmaceuticals are the defendants in more than 18,000 Risperdal lawsuits, many that have been filed by men and boys who allege that developed gynecomastia due to the use of the drug. They also charge that although Risperdal was not approved for pediatric use until 2006.  About 20% of prescriptions for the medication were actually written for children because of the drug makers' aggressive off-label marketing efforts.
In 2006, the Risperdal label was updated to warn that gynecomastia occurred in 2.3 percent of pediatric patients; before that is was listed as a rare side effect occurring in less than 1 in 1,000 patients.