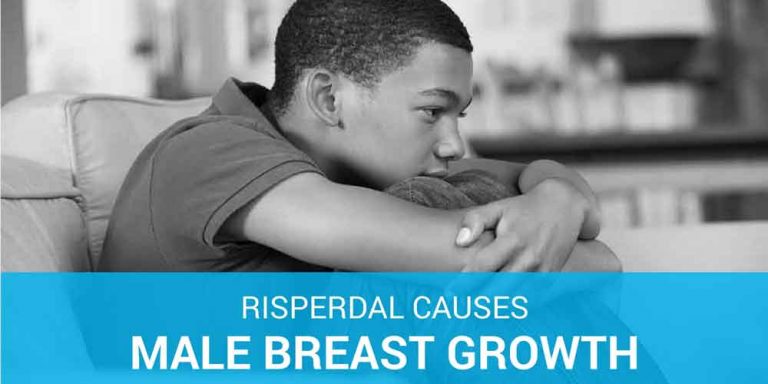 Johnson & Johnson settled the seventh Risperdal case scheduled to go before a jury in Philadelphia's mass tort program on January 6, just three days before the trial was to begin.
The latest lawsuit involved a New York man who alleged that he developed gynecomastia as a result of taking the antipsychotic medication Risperdal. The plaintiff was prescribed the drug "off-label," meaning for a use that was not approved by the U.S. Food and Drug Administration (FDA), and took it from 2002 until 2011. The FDA did not approve Risperdal for use in children and adolescents until 2006.
What is Gynecomastia?
Gynecomastia is a condition in which boys and men develop tender and swollen breasts. Surgery is often required to correct the condition, although liposuction can be effective in removing excess breast tissue in mild to moderate cases. In more severe cases, patients may need a mastectomy to remove breast tissue and excess breast skin.
A 2014 study presented at an annual meeting of the American Association for Geriatric Psychiatry concluded that users of Risperdal might face as much as a 69 percent increased risk of gynecomastia compared to those who have not taken the medication. Because of the study's results, researchers suggested that doctors prescribe Zyprexa or Seroquel to males instead of Risperdal to reduce the chances of developing gynecomastia and other harmful conditions and side effects.
Risperdal Litigation Timeline
Johnson and Johnson has maintained a busy litigation schedule related to its antipsychotic medication for over a year:
In the first Philadelphia Risperdal trial, a jury awarded the plaintiff $2.5 million in February 2015.
The second Risperdal trial returned a verdict in favor of Janssen, although the jury determined that the Risperdal labeling did not provide adequate warnings about the drug's potential risks.
The third and fourth Risperdal trials returned verdicts of $1.75 million (later reduced to $680,000) and $500,000 for plaintiffs.
The fifth Risperdal case ended with a $70 million verdict in favor of the plaintiff, later increased by more than $6 million.
The sixth case, now on appeal, was dismissed before trial in late October after the judge granted Janssen's motion for summary judgment.
Two more Risperdal cases are scheduled for trial on February 21, according to the Philadelphia Court of Common Pleas Trial Division.