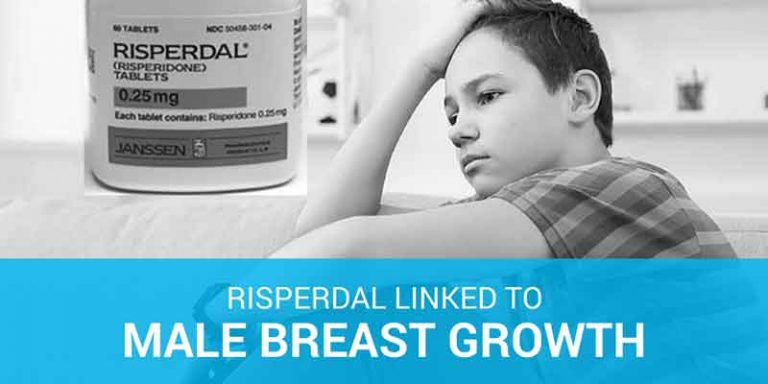 According to Johnson & Johnson's 2016 annual report, as of January 1, 2017, 18,500 lawsuits have been filed against the company.  The lawsuits are alleging injuries due to the use of the antipsychotic drug Risperdal.
In spite of facing numerous lawsuits, and a podcast series devoted to the story of the marketing of Risperdal, J&J wrote in its annual report: "In the Company's opinion, based on its examination of these matters, its experience to date and discussions with counsel, the ultimate outcome of legal proceedings … is not expected to have a material adverse effect on the Company's financial position."
Lawsuits Allege Link Between Risperdal and Gynecomastia
The Risperdal claims are primarily filed in state courts in Pennsylvania, California, and Missouri, but others are filed in courts across the U.S. A Risperdal mass tort centralized in Philadelphia's Court of Common Pleas has produced multimillion-dollar verdicts against J&J and its subsidiary Janssen Pharmaceuticals, including a $70 million judgment handed down in July 2016 in favor of a Tennessee boy who developed a condition known as gynecomastia after taking Risperdal.
Plaintiffs claim that Johnson & Johnson and Janssen concealed data linking Risperdal to gynecomastia, and failed to provide doctors and patients with appropriate warnings regarding this risk.
What is Gynecomastia?
Risperdal plaintiffs claim that the drug can stimulate the pituitary gland to produce excessive amounts of prolactin. The hormone that has been linked to the development of female-like breasts, or gynecomastia, in men and boys.
Gynecomastia is a condition in which boys and men develop tender and swollen breasts. Surgery is often required to correct the condition. Liposuction can be effective in removing excess breast tissue in mild to moderate cases. In more severe cases, patients may need a mastectomy to remove breast tissue and excess breast skin. Other side effects linked to Risperdal use include diabetes, osteoporosis, headaches, eye problems, and pancreatitis.