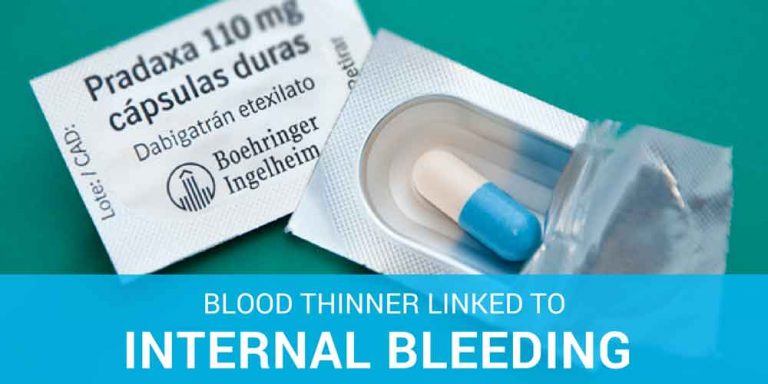 A family suing Boehringer Ingelheim for wrongful death as a result of uncontrollable bleeding that was attributed to Pradaxa would like the Massachusetts Federal court to take into account the record of Boeheringer's misconduct in earlier Pradaxa cases.
Two years ago, Boehringer Ingelheim agreed to pay 650 Million to compensate nearly 4,000 individuals who alleged they suffered uncontrollable bleedings as a result of Pradaxa usage. Like the Liu family who is awaiting a June trial, previous plaintiffs alleged that Boehringer did not warn the public or doctors that there was no way to reverse the anti-coagulating effects in patients who experience bleeding events. Unlike the standard blood-thinning medicine warfarin, Pradaxa did not have an antidote available until October 2015.
During the earlier Pradaxa MDL litigation ending in settlement, U.S. District Judge David Herndon imposed sanctions on Boehringer Ingelheim on two separate occasions warning the defendants that he would not tolerate the disregard of discovery rules or court orders. Sanctions and fines prior to the $650 million settlement were nearly $1 million.
The Liu family is now requesting that a federal judge in Massachussets should take into account the record of Boehringer's misconduct in the current lawsuit which includes a
shocking litany of serial disregard for discovery obligations, noncompliance with court orders, failure to produce as ordered , cirtical documents in advance of the depositions of company witnesses and most shockingly, the failure of Boeheringer to identify a sernior scientist employee who was intimately involved in assessing the safety and efficacy of Pradaxa as a custodian of relevant information, followed by the destruction of that scientist's custodial file and data that had existed on that employee's laptop, desktop computer and Blackberry.
Pradaxa is a prescription blood-thinning medicine used to reduce the risk of stroke and blood clots in people with atrial fibrillation. Pradaxa hit the market in 2010 after being the subject of much hype via "informational" commercials about atrial fibrillation and the need for "therapeutic simplification." Pradaxa stepped right into that role gaining blockbuster sales of over $1 billion in annual sales shortly after hitting the market.