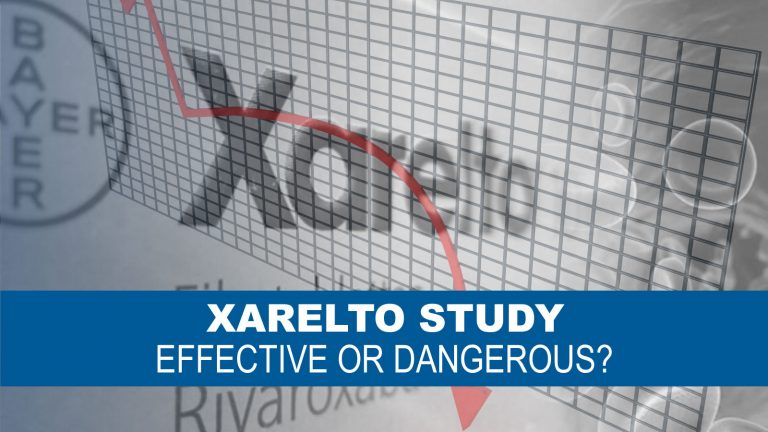 Bayer and J&J subsidiary Janssen Pharmaceuticals decided to end the phase 3 NAVIGATE ESUS study of Xarelto after they got some bad news – the anticoagulant was no more effective than aspirin in preventing stroke and systemic embolism, and came with a much higher risk of uncontrollable bleeding.
The disappointing results came at a decidedly bad time for Bayer. Last year, Bayer was flying high on $3.4 billion annual sales of Xarelto, and told analysts to expect the drug's sales to peak at more than $5.3 billion a year. But when the trial was stopped for lack of efficacy, Bayer was quick to promise that the setback would not affect its sales forecasts for Xarelto.
To compound matters, Bayer has been trying to play financial catch up with rival Bristol-Myers Squibb (BMS), whose novel oral anticoagulant Eliquis currently holds a commanding lead in sales over Xarelto. Despite the fact that sales of Xarelto were up 18.6 percent in the second quarter of 2017 over Q2 of 2016, the sales of Eliquis increased 51 percent to nearly $1.2 billion, and Bayer could be in danger of failing to reach peak sales forecasts of $5 billion. Another blockbuster blood thinner, Pradaxa, is holding firmly in third place with $1.5 in sales last year.
The bleeding risk connected with Xarelto is well documented, and Bayer and J&J are facing more than 18,000 lawsuits over bleeding injuries in state and federal courts. Portola is working on AndexXa, a bleeding-reversal agent for Xarelto, but the process stalled last year when the company received a letter from the U.S. Food and Drug Administration citing manufacturing problems and other issues. To address the FDA's concerns, Portola took out $50 million in loans from partners BMS and Pfizer, and in August, Portola announced that the FDA had accepted its resubmitted application for approval. A decision is expected by February 2018.