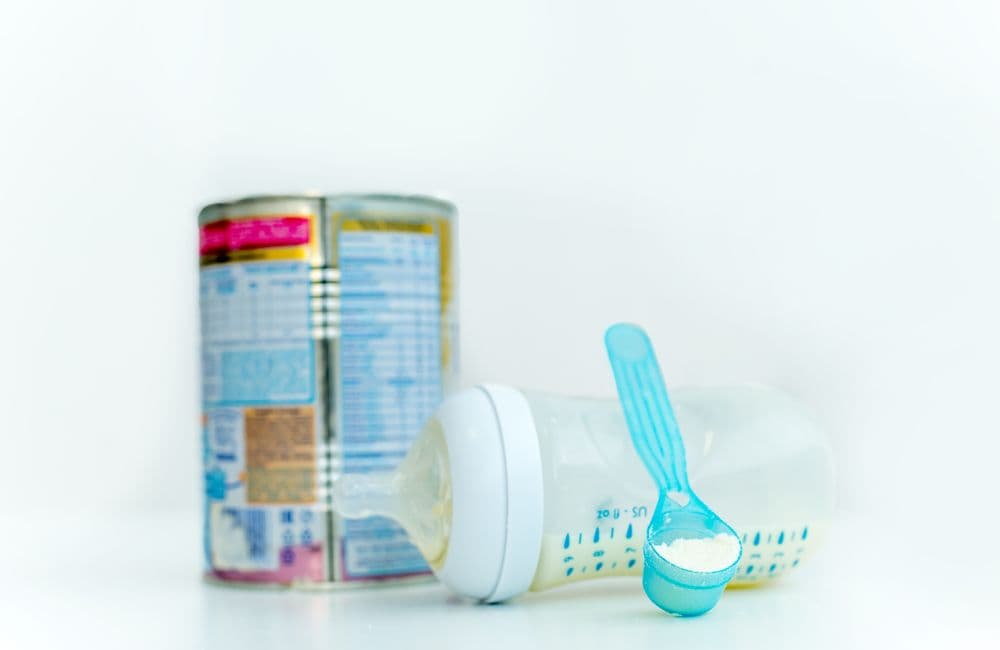 Necrotizing enterocolitis, also known as NEC, predominantly affects premature and underweight infants. NEC can have numerous causes, from viral and bacterial infections to underdeveloped intestines, intestinal injuries, and a lack of oxygen or blood flow to the intestines during or after birth.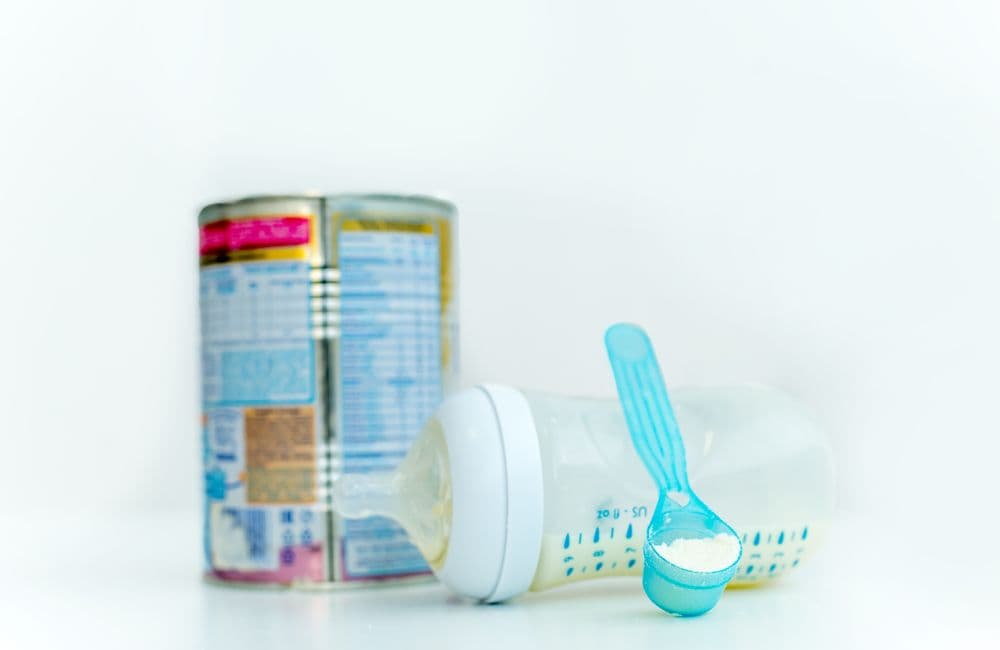 However, another cause of NEC that has recently come to light through various peer-reviewed studies is infant baby formula. Certain cow's milk-based infant formulas have been proven to increase a preterm baby's risk of contracting NEC. Products under the popular brand names Similac and Enfamil are regularly used to provide preterm newborns with the extra nourishment they need to put on weight.
A 2019 study published by the Cochrane Database of Systematic Reviews found that premature babies who were fed bovine milk-based infant formula products such as Enfamil and Similac were at a higher risk of developing NEC than preterm infants who only received donor breast milk. Another study published by Paediatrics & Child Health in late 2021 found that compared to preterm babies being fed donor breast milk, neonates who received infant formula were at an increased risk of transfer to a tertiary care NICU for suspected NEC.
Because of recent research linking bovine-based milk formula with NEC in preterm babies, parents whose infants were diagnosed with NEC after receiving Similac and Enfamil have begun bringing lawsuits against the manufacturers of these products.
The plaintifs in these lawsuits have alleged that Abbott Laboratories (the manufacturer of Similac products) and Mead Johnson (the manufacturer of Enfamil products) neglected to warn healthcare providers and parents about the risks of feeding their cow's milk infant formulas to preterm babies. Plaintiffs have stated that these products were marketed as "equal" to human breast milk when, in fact, studies have shown that they are potentially hazardous to preterm infants.
What Is NEC?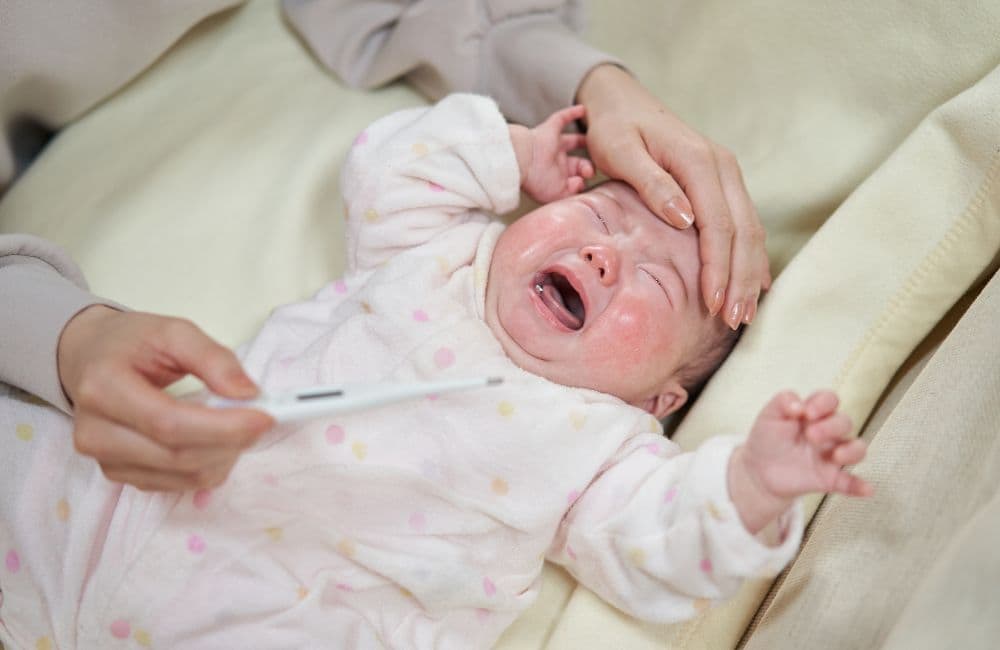 NEC is a gastrointestinal illness that occurs in the small and/or large intestine. Bacteria that accumulate in the intestines can cause inflammation and even tissue death in the intestinal wall. In severe cases, perforations can occur, allowing bacteria to spill into the abdominal cavity and infect other organs. Bacteria from NEC can also get into an infant's bloodstream and circulate throughout their body.
Common symptoms of NEC include abdominal swelling and pain, refusal to eat, fatigue, inability to gain weight, yellow and green vomit, bloody stools, changes in body temperature, and diarrhea.
If your baby's gastrointestinal symptoms started recently and are mild, it could be an upset stomach due to an allergy to an ingredient. Consider switching formulas to check if that solves the problem.
While there are treatments available, NEC can cause lasting damage to the intestines. Some complications that may arise from NEC include intestinal strictures (a narrowing of the intestinal tract, which can lead to obstructions) and short bowel syndrome (which leads to malabsorption, or the inability of the intestines to properly absorb nutrients from food).
Who Qualifies for an NEC Lawsuit?
To qualify for an NEC lawsuit, parents must meet certain criteria. The precise eligibility requirements are not set in stone, as NEC/baby formula litigation is only just beginning. However, most attorneys are generally pursuing cases that fulfill the following basic criteria:
The infant was born prematurely
The infant received cow's milk-based formulas, such as Similac or Enfamil
The infant later developed NEC
The family suffered compensable losses as a result of the disease
Families who are unsure about whether they qualify for an NEC lawsuit can seek the advice of an attorney. Through a civil lawsuit, families may be able to recover compensation for hospital bills, surgery costs, reduced future earning potential, pain and suffering, and lost quality of life, depending on the circumstances of their cases.
What Products Are Involved in the Lawsuit?
A broad range of cow's milk-containing formula products manufactured by Enfamil and Similac has been named in NEC lawsuits. The products include:
Similac:
Similac
Similac Special Care
Similac Special Care 20
Similac Special Care 24
Similac Special Care 24 High Protein
Similac Special Care 30
Similac Liquid Protein Fortifier
Similac NeoSure
Similac Alimentum
Similac Alimentum Expert Care
Similac Human Milk Fortifier
Similac Human Milk Fortifier Concentrated Liquid
Similac Human Milk Fortifier Hydrolyzed Protein Concentrated Liquid
Similac Human Milk Fortifier Powder
Enfamil:
Enfamil
Enfamil Premature 20 Cal
Enfamil Premature 24 Cal
Enfamil Premature 24 Cal/fl oz HP
Enfamil Premature 30 Cal
Enfamil 24 and DHA & ARA Supplement
Enfamil Human Milk Fortifier Acidified Liquid
Enfamil Human Milk Fortifier Powder
Enfamil Human Milk Fortifier Liquid High Protein
Enfamil Milk Fortifier Liquid Standard Protein
Enfamil NeuroPro Enfacare
Enfacare Powder
There are numerous NEC lawsuits against the manufacturers of Similac and Enfamil pending in federal courts across the country, including a mini-class action in Illinois. Many NEC lawsuits are being filed in Illinois because both Abbott Laboratories and Mead Johnson have headquarters in Chicago, though some families have chosen to file NEC lawsuits in their home states.
TruLaw and its team of seasoned lawyers fight on behalf of individuals harmed by drugs, devices, chemicals, and other products. To date, TruLaw and its partner law firms have successfully collected over $3 billion through verdicts and settlements in all 50 states.
If you believe your baby developed NEC due to cow's milk-based formulas such as Enfamil and Similac, you may be entitled to compensation. Act quickly, before the clock runs out on the statute of limitations.
Use our Instant Case Evaluator to find out if you are eligible for a Necrotizing Enterocolitis (NEC) lawsuit right away.