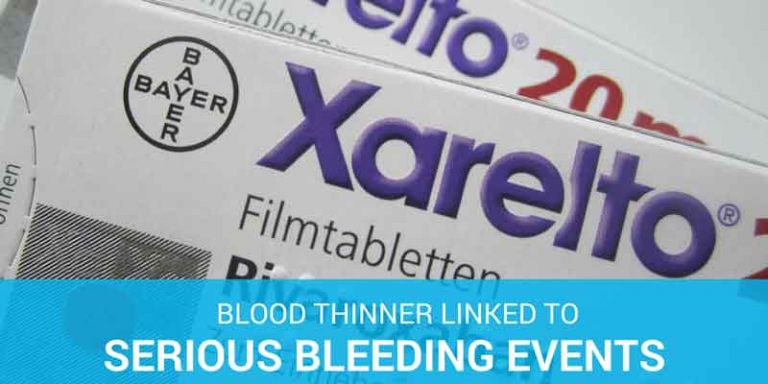 A Virginia woman recently filed a Xarelto law suit claiming that her husband suffered serious injuries that led to his death as a result of use of Xarelto. The plaintiff seeks $2 million in damages. Xarelto Side Effects are very serious and have been previously linked to at least 370 deaths, according to a Chicago Tribune report.
More than 18,000 Xarelto lawsuits have been centralized in federal multidistrict litigation (MDL) in U.S. District Court, Eastern District of Louisiana, where Judge Eldon Fallon has selected four bellwether cases to be tried in Louisiana, Mississippi, and Texas during the coming year. In the first trial, a jury found that the companies were not responsible for a Xarelto user's internal bleeding, but the companies face three more Xarelto trials in the next few months.
Xarelto is a blood thinner prescribed to patients suffering from atrial fibrillation (irregular heart beat) who are at increased risk of formed a blood clot in the heart, which can travel to the brain and cause a stroke.
Xarelto was jointly developed by Bayer and Johnson & Johnson.  Xarelto was Bayer's top selling drug in 2016, earning more than $3 billion in sales and earning more than $2.2 billion for J&J that same year.
Although all blood thinners increase the risk of bleeding problems, Xarelto has been linked to an increased number of uncontrollable bleed injuries, mostly because there is no approved antidote available for patients who use the medication, and many of the side effects have been severe because the bleeding cannot be effectively controlled.
Xarelto Law suit  & Black Box Warnings
Since approval in 2011, Xarelto has been the subject of two black box warnings issued by the FDA. In August 2013, Xarelto received a black box warning indicating that the premature discontinuation of Xarelto increases the risk of thrombotic events and spinal/epidural hematoma in patients. Then in March 2014, Xarelto received another black box warning cautioning that the ideal timing between the administration of Xarelto and neuraxial procedures in each individual patient is not known.