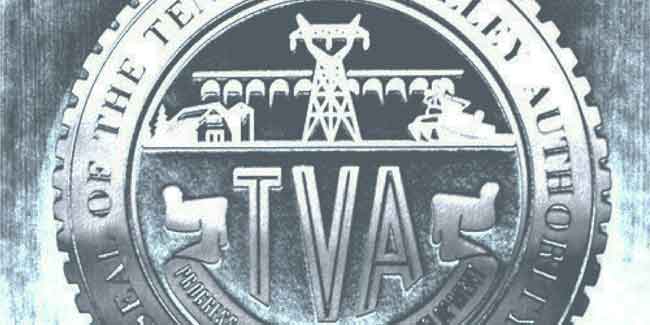 An Alabama Appellate Court Panel affirmed a $3.5 million award for a woman who filed an asbestos lawsuit against Tennessee Valley Authority for her mesothelioma diagnosis arising from second-hand asbestos exposure from her husband who worked at TVA as a laborer for 22 years.    According to the Alabama panel, TVA caused Barbara Bobo to die sooner than she should have and suffered more in the course of dying than she otherwise would have.
Barabara Bobo was married to James "Neal" Bobo who worked at TVA for 22 years as a laborer and labor foreman primarily at its Browns Ferry Nuclear Plant in Athens Alabama.  Neal swept insulation residue that contained asbestos fibers that accumulated on his clothing, which he brought home to his wife, "Bobo" who shook his laundry and washed it twice a week for over 20 years.  Both Neal and Bobo were ultimately diagnosed and died, from asbestos-induced lung cancer.  And, in both situations, TVA knew of the risk of asbestos exposure and took no precautions to protect Neal or Bobo.
Tennessee Valley Authority
The Tennessee Valley Authority (TVA) is a federally owned corporation in the United States created by Congressional Charter on May 18, 1933, to provide navigation, flood control, electricity generation, fertilizer manufacturing, and economic development to the Tennessee Valley.
Neal Bobo worked at TVA during years of unprecedented growth – a time when TVA began building nuclear reactors as a new source of cheap power.  Browns Ferry was TVA's first nuclear power plant and the largest nuclear power plant in the world.  Towers within Browns Ferry were known to contain a large amount of asbestos and construction within the plant resulted in 70 dumpsters of asbestos, which Bobo swept up.
Asbestos Exposure In U.S. Power Plants
Studies of asbestos insulation workers have shown a higher than expected death rate due to malignant mesothelioma.   Studies of asbestos exposure in U.S. power plants suggest that even minimal exposure, such as experienced by maintenance workers ("bystander" exposure) or by neighborhood or household members may induce malignant mesothelioma.
Thermal power stations produce electric energy by generators.  The generators are complex units consisting of two principal units, the boiler, and the turbine. Asbestos was widely used in power plants to provide thermal insulation for steam pipes and turbines.
TVA Duty of Care
In tort law, a duty of care is a legal obligation, which is imposed on an individual requiring adherence to a standard of reasonable care while performing any acts that could foreseeably harm others.
According to the Alabama court, TVA had a duty of care that included avoiding the exposure of Bobo to take-home asbestos.  Under Alabama law, employers must protect their employees from "foreseeable" injuries.  TVA did not provide Bobo's husband, or any laborers with protective clothing, separate lockers or separate showers in violation of TVA directives.  Therefore, the court found that asbestos exposure was foreseeable for both Bobo and her husband.
TVA was found to be aware of the danger of take-home asbestos.
Nuclear Power Plants And Other Large Nuclear Facilities In The United States:
Haddam Neck Plant, CT – 1968 – 1996 (closed)
Millstone Nuclear Power Station Unit 1, Niantic, CT – 1970 – 1998 (closed)
Millstone Nuclear Power Station Unit 2, Niantic, CT – 1975 (Making waste)
Millstone Nuclear Power Station Unit 3, Niantic, CT – 1986 (Making waste)
Maine Yankee Atomic Yankee Power Plant, Wiscasset, ME – 1972 – 1996 (closed)
Yankee Nuclear Power Station, Rowe, MA – 1961 – 1991 (closed)
Pilgrim Station: Unit 1, Plymouth, MA – 1972 (Making waste)
Seabrook Nuclear Station: Unit 1 Seabrook, NH – 1990 (Making waste)
Vermont Yankee Generating Station, Vernon, VT – 1972 (Making waste)
Indian Point Station: Unit 1, Buchanan, NY – 1963 – 1974 (closed)
Indian Point Station: Unit 2, Buchanan, NY – 1973 (Making waste)
Indian Point Station: Unit 3, Buchanan, NY – 1976 (Making waste)
Nine Mile Point Nuclear Station: Unit 1, Scriba, NY – 1969 (Making waste)
Nine Mile Point Nuclear Station: Unit 2, Scriba, NY – 1988 (Making waste)
R.E. Ginna Nuclear Power Plant, Ontario, NY – 1969 (Making waste)
Shoreham Nuclear Power Station, Brookhaven, NY – 1989 – 1992 (closed)
James a Fitzpatrick Nuclear Power Plant, Scriba, NY – 1975 (Making waste)
Knoll's Atomic Power Lab / Kesselring Site Operation (KSO) Unit 1, West Milton, NY – 1958 (closed)
KAPL / KSO Unit 2, West Milton, NY – 1958 (closed)
KAPL / KSO Unit 3, West Milton, NY – 1958 (closed)
KAPL / KSO Unit 4, West Milton, NY – 1958 (closed)
Calvert Cliffs Nuclear Power Plant: Unit 1, Lusby, MD – 1974 (Making waste)
Constellation Energy Group, Lusby, MD – 1974 (Making waste)
Calvert Cliffs Nuclear Power Plant: Unit 2, Lusby, MD – 1976 (Making waste)
Constellation Energy Group, Lusby, MD – 1976 (Making waste)
Doublas Point Project Nuclear Gen. Sta. #1, Lusby, MD – 1985 (?)
Allegheny Electric, Lusby, MD – 1985 (?)
Doublas Point Project Nuclear Gen. Sta. #2, Lusby, MD – 1987 (?)
Allegheny Electric, Lusby, MD – 1987 (?)
Oyster Creek Nuclear Power Plant: Unit 1, Toms River, NJ – 1969 (Making waste)
Entergy Nuclear, Inc, Toms River, NJ – 1969 (Making waste)
Salem Nuclear Generating Station: Unit 1, Salem, NJ, 1977 (Making waste)
Entergy Nuclear Inc, Salem, NJ, 1977 (Making waste)
Salem Nuclear Generating Station Unit 2 1979, Salem, NJ (Making waste)
Hope Creek Generating Station Unit 1, 1986, Salem, NJ (Making waste)
Public Service Electric & Gas Co., 1989, Salem, NJ (Making waste)
Peach Bottom Atomic Power Station: Unit 1, 1967, Delta, PA (closed)
Peach Bottom Atomic Power Station: Unit 2, 1974, Delta, PA (Making waste)
Exelon Corporation, 1974, Delta, PA (Making waste)
Limerick Generating Station Unit 1, 1986, Pottstown, PA (Making waste)
Exelon Corporation, 1986, Pottstown, PA (Making waste)
Limerick Generating Station Unit 2, 1990, Pottstown, PA (Making waste)
Exelon Corporation, 1990, Pottstown, PA (Making waste)
Shippingport Atomic Power Station, 1957, Shippingport, PA (Closed)
Duquesne Light Co., 1957, Shippingport, PA (Closed)
Beaver Valley Power Station: Unit 1, 1976, Shippingport, PA (Making waste)
Duquesne Light Co., 1976, Shippingport, PA (Making waste)