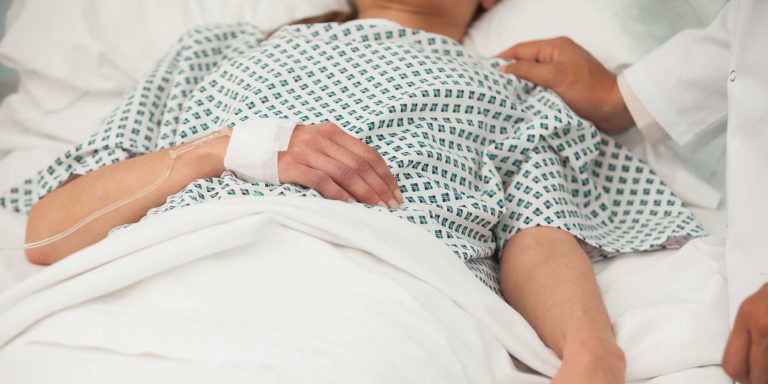 Invokana side effects have garnered considerable attention in the U.S. as a result of several FDA safety warnings – one for diabetic ketoacidosis and one for an increased risk of leg and foot amputations.
According to recent studies and Safety communications by both the FDA and European regulators, ongoing clinical trials found an increase in leg and foot amputation, mostly affecting the toes, in patients treated with the diabetes medicine canagliflozin (Invokana and Invokamet).
FDA Continuing to Study Invokana Side Effects 
This Amputation Warning from the FDA follows a 4.5-year interim analysis by an independent data monitoring committee in the ongoing Canagliflozin Cardiovascular Assessment Study (CANVAS) clinical trial. This panel found that the rate of amputation – mostly of the toes – per every 1,000 patients was equivalent to 7 for patients treated with 100 mg daily of Invokana; 5 for patients treated with 200 mg daily of Invokana; and 3 for patients treated with a placebo.
The FDA has announced that they will continue to evaluate this safety issue and will update the public when they have more information. The CANVAS trial is scheduled to be complete in 2017.
EMA Studying Link Between Invokana and Increased Amputations
Prior to the FDA taking action, the European Medicines Agency's (EMA) Pharmacovigilance Risk Assessment Committee (PRAC) was also looking into the link between Invokana and amputation. In April, the EMA asked J&J's Janssen unit for additional information about whether Invokana (canagliflozin) triggered a spike in lower-limb amputations, and whether there should be changes to the way the med is used in the EU. The PRAC will also ask for data on other medicines in the SGLT2 inhibitor class, which include dapagliflozin (Farxiga, Forxiga, AstraZeneca) and empagliflozin (Jardiance, Lilly/Boehringer Ingelheim).
Invokana Linked to Diabetic Ketoacidosis
In May 2015, the FDA warned about the risk of ketoacidosis and in December 2015, the FDA strengthened the warning on the drug's label with this information. Since this time, Invokana lawsuits have been filed on behalf of individuals who have been diagnosed with diabetic ketoacidosis and believe Invokana may be to blame. These diabetic ketoacidosis lawsuits are being filed against the manufacturer, Janssen, a division of Johnson & Johnson. Invokana lawsuits claim the manufacturer of the drug, Janssen/Johnson & Johnson knew about the risk of diabetic ketoacidosis but did not warn the public or health practitioners leaving them to make uninformed medical decisions that put them at risk.
Invokana Linked to Bone Fracture Risk
In September 2015, the FDA strengthened the warning on the drug's label with information about bone mineral density and an increased risk of bone fractures. Regulators also revised the "Adverse Reactions" sections on Invokana and its metformin combo med Invokamet's labels. Patients with diabetes, particularly those with poorly controlled diabetes, are at an increased risk of infection and ulceration, which may lead to lower-limb amputations.
What is Invokana?
The U.S. Food and Drug Administration (FDA) approved Invokana in March of 2013 as the first drug in a new class of oral agents to lower blood sugar in patients with Type 2 diabetes. Invokana, which is marketed by Janssen Pharmaceuticals, works by inhibiting the normal function of the kidney, which is to return any glucose to the blood circulation while excreting other unwanted substances. Instead, Invokana causes substantial amounts of sugar to be excreted in the urine.
Do you Believe your Injury Could be Linked to Invokana?
Get Instant Online Analysis Now!