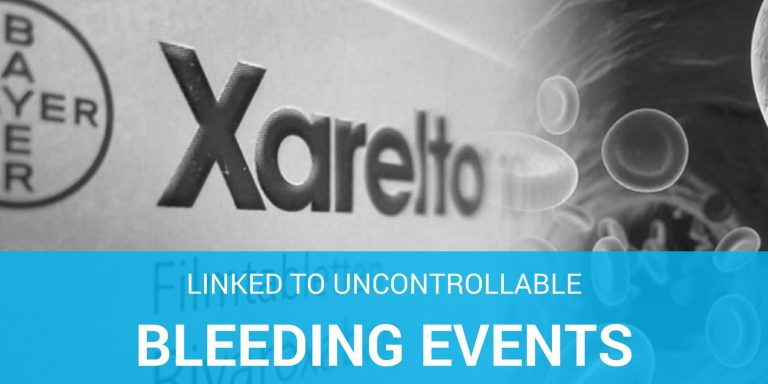 Portola Pharmaceuticals recently announced that the U.S. Food and Drug Administration (FDA) failed to approve AndexXa, the Xarelto antidote currently in development for uncontrollable bleeds. Currently, there is no reversal agent for uncontrolled bleeding associated with the anticoagulants Xarelto or Eliquis which have been linked to fatal brain and stomach bleeds.
Xarelto lawsuits continue to be filed.
Xarelto Antidote
The application for the Xarelto Antidote, AndexXa was based on data from the two-phase III ANNEXA-A and ANNEXA-R trials. Those studies, published in the New England Journal of Medicine, showed that AnderXa effectively reversed the anticoagulant activity of Eliquis and Xarelto in healthy volunteers with no serious adverse events.
Although the FDA granted AndexXa expedited review, the agency decided that it needs more information before the drug can be approved. The FDA requested additional information describing the drug's manufacturing process and said it needed to review changes Portola has made to its post-marketing commitments. According to a statement released by the company, it plans to resubmit its application before the end of 2016.
Why Do Doctors Prescribe Xarelto And Without A Known Xarelto Antidote?
Blood thinners like Xarelto and Eliquis are used to prevent strokes and blood clots following surgery for people with atrial fibrillation. Unlike warfarin, which has been used for decades, the non-vitamin K antagonist oral anticoagulants (NOACs) Xarelto, Eliquis, and Pradaxa do not require frequent blood tests or dietary restrictions. The only other approved reversal agent for the NOACs, given by the FDA in October 2015, is Praxbind, an antidote for Pradaxa.
Given the fact that there is no Xarelto antidote, many physicians are wary of prescribing the new anticoagulants, since there is limited evidence on how to manage bleeding in patients taking Xarelto and there is no known reversal of the anticoagulant effect.
According to the Institute of Safe Medicines Practices (ISMP), a watchdog group, anticoagulant drugs are a "high-risk treatment" and cause bleeding in approximately 15% of patients with atrial fibrillation.
The lack of a specific antidote was one factor that led to over 4,000 lawsuits being filed against Boehringer Ingelheim, the maker of Pradaxa who recently agreed to pay $650 million to settle these lawsuits.  Xarelto is now the top prescribed anticoagulant in the U.S
Xarelto Lawsuits Move Forward
As the number of adverse events linked with these blood thinners rise, so do the lawsuits. More than 7,200 federal lawsuits against the manufacturer of Eliquis are currently pending and have been consolidated into multidistrict litigation (MDL) 2592 in the District of Louisiana, and a mass tort program in the state of Pennsylvania, where more than 800 have been centralized.