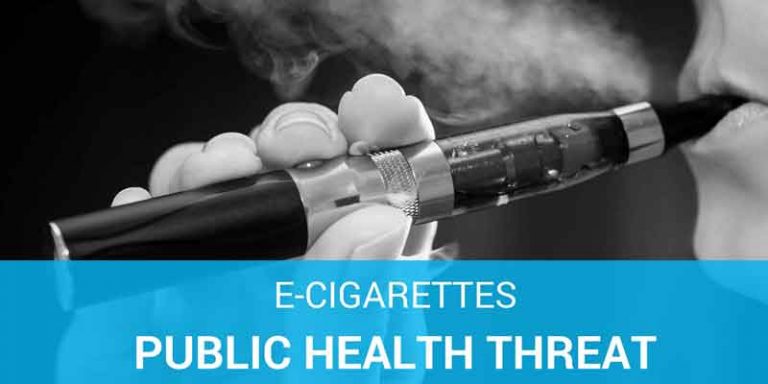 In a joint statement, the American Academy of Pediatrics, the American Academy of Family Physicians, the American College of Physicians, the American Congress of Obstetricians and Gynecologists, and the AMA applauded the report on electronic cigarettes issued recently by the U.S. Surgeon General Vivek Murthy calling them an "emerging public health threat."
The medical groups voiced agreement with the report's contention that a physician's office is "an ideal place to educate patients about the risks of use and exposure to e-cigarettes and other tobacco products."  The medical groups further noted, "we call on our physician members to provide advice to all children and adolescents on the dangers of tobacco use before they experiment with smoking."
Surgeon General: "E-Cigarettes Emerging Public Health Threat"
In a report released to the public on December 8, the surgeon general said the growing use of electronic cigarettes has the potential to "create a whole new generation of kids who are addicted to nicotine." He called e-cigarettes an "emerging public health threat" for young people, emphasizing that they are not harmless and too many adolescents are using them.
Along with the report, the surgeon general's office has created a website that features the following information:
A primer on how electronic cigarettes work
Details of e-cigarette usage trends
Examples of teen beliefs regarding e-cigarettes
Talking points for parents
A message stating that health professionals are credible sources of information about electronic nicotine delivery systems
While not all e-cigarettes contain nicotine, they often include harmful ingredients such as diacetyl; a chemical flavoring that has been linked to bronchiolitis obliterans, a serious and potentially fatal lung disease contracted when inhaling diacetyl fumes and the subject of diacetyl lawsuits.
Although the U.S. Food and Drug Administration (FDA) has stated that it is safe to consume diacetyl in trace amounts, inhaling it can lead to scar tissue build-up in the lungs, blocking airflow and potentially damaging the lungs permanently.
Could Your Lung Disease Be From Diacetyl Chemical Exposure At Work?
Get Instant Online Analysis Now!