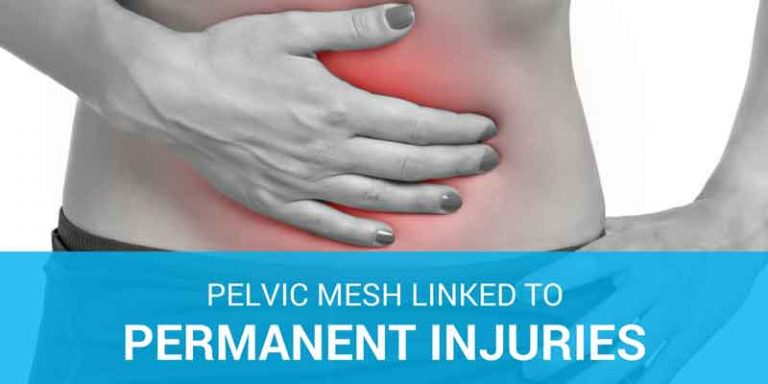 A study conducted by researchers at the University of Aberdeen (Scotland) has found that pelvic organ prolapse repairs reinforced by non-absorbable synthetic mesh are no more effective than standard native tissue repair. The results of the study were published recently in the medical journal The Lancet.
The PROSPECT study, a national collaborative research project involving 1348 women, is the largest randomized trial of the use of mesh in transvaginal prolapse surgery. Researchers determined that the mesh, inserted through the vagina, resulted in a number of complications but did not offer any clear benefits, and concluded that the use of pelvic mesh in such procedures could be considered an "unnecessary risk," until further research is conducted.
What is Pelvic Mesh?
Pelvic mesh made of polypropylene is used to treat pelvic organ prolapse (POP) and stress urinary incontinence (SUI). First introduced to the market in the mid-1990s, the pelvic mesh is implanted transvaginally (through the vagina) and was first approved by the FDA under a 501(k) process based on a similarity to other mesh products already on the market. As a result, many transvaginal mesh products were approved before they were ever tested on humans.
Pelvic Mesh Lawsuits
Millions of women have had transvaginal mesh surgery and many procedures have resulted in severe and sometimes permanent injury. Pelvic mesh lawsuits allege that the device has a defective design that erodes the surrounding tissue, leads to excessive scar tissue growth, and is difficult to remove if it does not work properly.
In one recent lawsuit, Boston Scientific, the manufacturer of the pelvic mesh product Obtryx, failed in its effort to appeal awards totaling $18.5 million awarded to four different women. The company was ordered to pay each plaintiff up to $4.25 million in compensatory damages for injuries related to the Obtryx mesh.