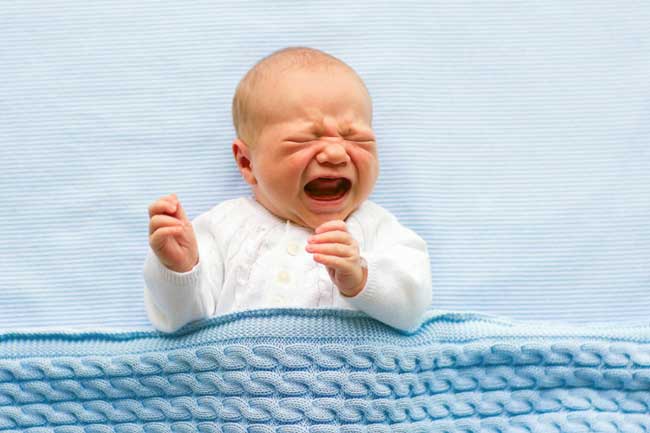 According to the FDA, Raritan teething tablets expose infants and children to "potentially significant safety hazards from belladonna levels far beyond the labeled content.".
Homeopathic teething tablets made and distributed by Raritan, CVS, Hyland's, and others are intended to soothe teething babies and are classified as over-the-counter drugs. But such tablets have not been assessed or approved by the FDA for safety or efficacy, and the agency has said it does not know of any proven benefits connected with homeopathic teething products.
In an FDA warning letter dated June 27, 2017, the FDA noted that the amount of belladonna in Raritan's teething products are not of uniform character and quality, similar to warnings issued to Hyland's Teething Tablets earlier this year.  The cause of the variability appears to be inadequate quality testing and procedures. 
Raritan Teething Tablets Safety Hazard To Infants
According to the FDA warning, Raritan failed to test samples of components for conformity with quality specifications.  The FDA tested samples of Raritan's homeopathic teething tablets at Raritan's East Brunswick NJ facility between the dates September 29 – October 20, 2016.  The testing revealed that "the material was not homogenous in composition and not of uniform character and quality, it should not have been released for use in the manufacture of drug products."
The lack of uniformity found at Raritan's facility exposed infants and children given Raritan teething tablets to a variety of safety hazards, among them contact with dangerous belladonna levels, according to the FDA. 
The FDA warning summarizes significant violations of good manufacturing practice (CGMP) regulations for finished pharmaceuticals, including misbranding and inadequate quality testing and procedures.
Earlier this year,  the FDA warned consumers to seek medical attention if they observe any of the following symptoms in children given homeopathic teething tablets or gels, as it may indicate "belladonna toxicity":

difficulty breathing,

lethargy,

excessive sleepiness,

muscle weakness,

skin flushing,

constipation,

difficulty urinating, or

agitation. 
Belladonna is a poisonous plant that has been used as a homeopathic medicine for hundreds of years, but that has never been tested for safety by the FDA.  According to the FDA, children less than two years of age respond to belladonna in an unpredictable way, putting them in avoidable danger.

The FDA is aware of at least 400 reports of seizures and other side effects as well as 10 deaths and based on conversations that we have had with nervous parents, we believe these numbers will rise. 
Raritan Teething Products Recalled – Inconsistent Levels of Belladonna Found 
Raritan Pharmaceuticals announced that it would voluntarily recall all homeopathic products containing belladonna extract in November 2016.  This includes teething tablets sold under the CVS label.  Although consumers will not be able to purchase these teething products in the U.S., some consumers have mentioned finding them online and may have these tablets in their medicine cabinets still. 
If you find any Raritan Pharmaceutical Homeopathic products in your home including Homeopathic Infants' Teething Tablets, Kid's Ear Relief Liquid, and Diarrhea Relief Tablets, discard them immediately and if you know of any friends or family members who use Raritan teething tablets, please pass this information on to them.