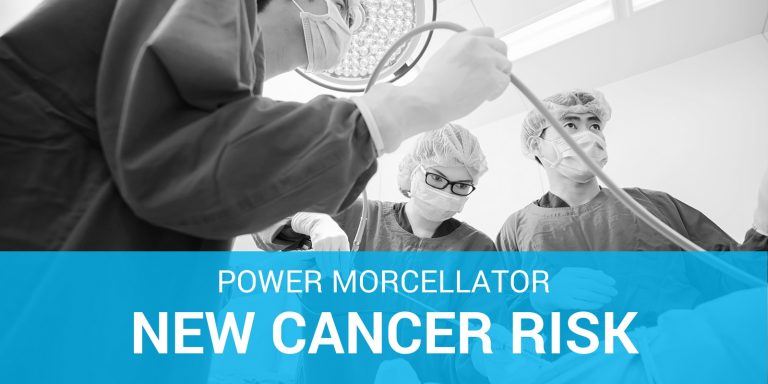 Although the use of power morcellators during non-invasive gynecological procedures has declined significantly following FDA warnings issued in 2014 associating the device with the spread of uterine cancer, the cancer risk did not go down, according to a study published recently in the Journal of the American Medical Association.  Women continue to file lawsuits against the manufacturers of the power morcellators based on the fact that they were put at increased risk of uterine cancer during morcellation.
Morcellation Down – Uterine Cancer Up
According to the study, among women undergoing minimally invasive hysterectomy, the use of power morcellators declined from a peak of almost 14 percent in late 2013, before the FDA warning, to less than three percent by early 2015. However, the rate of uterine cancer in women treated with morcellators actually increased from 0.28 percent before the FDA advisory to 0.53 percent afterward.
Researchers commented that the results showed that even with all the increased guidance and scrutiny involving the devices, some women who underwent morcellation still developed cancer, reinforcing the notion that there is no patient for which morcellation does not pose a cancer risk. A 2014 editorial published in the Lancet Oncology noted that the cancer risk connected with power morcellators has actually been known for at least 20 years.
Long-Term Morcellation Debate Continues
The findings of the study rekindled a discussion that has been ongoing since 2013, when the Society of Gynecologic Oncology published a position statement cautioning practitioners regarding the use of morcellation to treat uterine fibroids, citing several reports that the procedure had released cells from undiagnosed leiomyosarcoma that progressed into advanced uterine cancer.
According to the FDA, approximately one in 350 women undergoing hysterectomy is found to have an unsuspected uterine sarcoma, a type of uterine cancer that includes leiomyosarcoma that is spread throughout the pelvis and abdomen during the morcellation process.