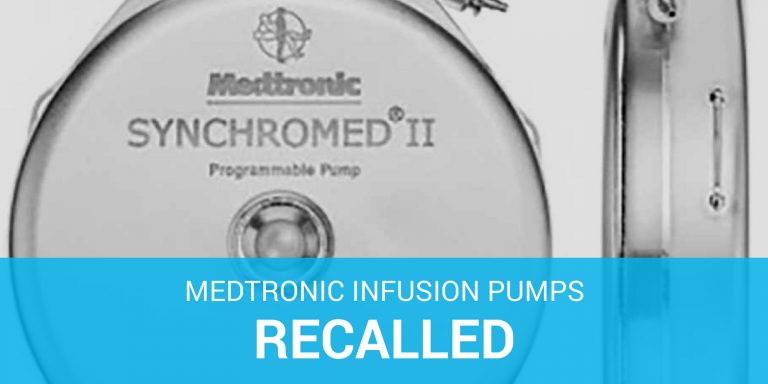 Lawsuits against the Medtronic SynchroMed II Infusion pump, initially approved by the U.S. Food and Drug Administration's controversial Pre-Market Approval (PMA) program, have successfully survived a preemption challenge and cases continue to move forward in California and Pennsylvania.
Over the past several years, the Medtronic SynchroMed II Infusion Pump line has been plagued with problems that have allegedly caused many users to suffer severe and potentially life-threatening health issues.
What is the Medtronic SynchroMed II Infusion Pump?
The Medtronic SynchroMed II Infusion pump was designed to deliver bactofen and Morphine to intrathecial space in the spinal area of the body. Originally approved for delivery of cancer and pain medication to the terminally ill, there have been multiple types of recalls and manufacturing violations affecting over 270,000 devices.
The failure of the device to comply with manufacturing and reporting regulations triggered a multi-agency complaint by the Department of Health and Human Services (DHHS), Department of Justice (DOJ), U.S. Attorneys Office (USAO) and the Food and Drug Administration (FDA). A Minnesota District Court Judge signed a consent decree imposing a moratorium on the marketing and sale of the product last year.
Basis of the Consent Decree
The consent degree was based on Medtronic's repeated failure to correct certain violations related to the manufacture of the Synchromed II Implantable Infusion Pump Systems. The violations, determined on the grounds of quality control and manufacturing, were arrived at during 2006-2013 in the course of five FDA inspections at Medtronic's Minnesota plant, which resulted in three warning letters issued to Medtronic.
The consent decree will remain in effect until the FDA is convinced that Medtronic has met all the provisions of the decree, and once the company receives a go-ahead from the agency, it can resume the designing, manufacture, and distribution of the product, although it must submit to at least two years of continued oversight so that the FDA can verify that the company remains in compliance.