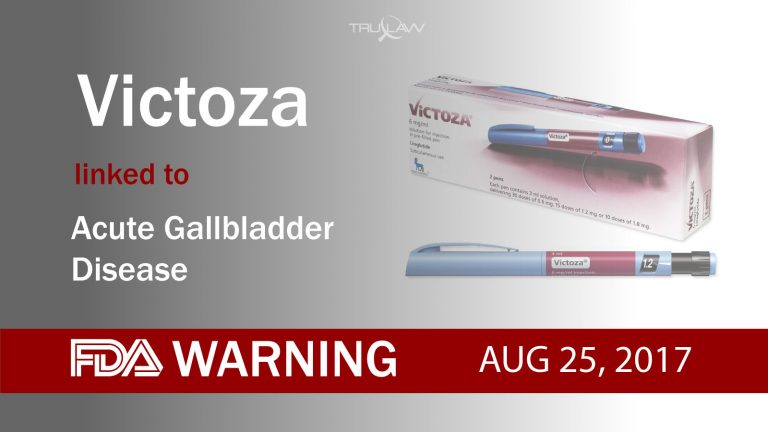 Victoza is an injectable drug that was approved on January 25, 2010, to treat type 2 diabetes mellitus.
Developed by Novo Nordisk, Victoza is similar to the natural hormone GLP-1 and helps maintain blood sugar, insulin levels, and digestion. Used with diet and exercise, the drug can improve blood sugar in adults with type 2 diabetes mellitus, and is typically prescribed after other diabetes medications have been used without success. It is not approved for use in patients with type 1 diabetes.
Type 2 diabetes usually develops after age 40 but has recently begun to appear more frequently in children. The pancreas of a person diagnosed with type 2 diabetes still produces insulin but in insufficient levels, or the body is not able to use it effectively.
Victoza and Gallbladder Disease
On August 25, the U.S. Food and Drug Administration (FDA) approved labeling changes for the type 2 diabetes medication. The Warnings and Precautions section of the label now contains information about the risks of acute gallbladder disease associated with the use of Victoza. The risk for cholecystitis was added to the Warnings and Precautions section of the drug's label for the first time, as it was previously only included in the Adverse Reactions Clinical Trials section.
Gallbladder disorder has been reported 25 times by Victoza patients, with 12 cases resulting in hospitalization. Cholecystitis has been reported 34 times by Victoza patients, with one case resulting in death, 29 in hospitalization, two in disability, and two were considered to be life-threatening.
In May 2015, the FDA sent a letter to Novo Nordisk suggesting that the company include a black box warning on the label addressing the risk of medullary thyroid carcinoma associated with the use of the drug. Victoza now carries a black box warning about the risk of thyroid C-cell tumors.
Victoza Lawsuits
Victoza, along with Byetta, Januvia, and Janumet, is the subject of lawsuits consolidated in multidistrict litigation in the Southern District of California. These lawsuits allege that several studies have connected these medications to cancer side effects that were not made public by the manufacturer.  As a result, Victoza thyroid lawsuits have been filed across the U.S., claiming that the medication caused patients to acquire thyroid and pancreatic cancer.