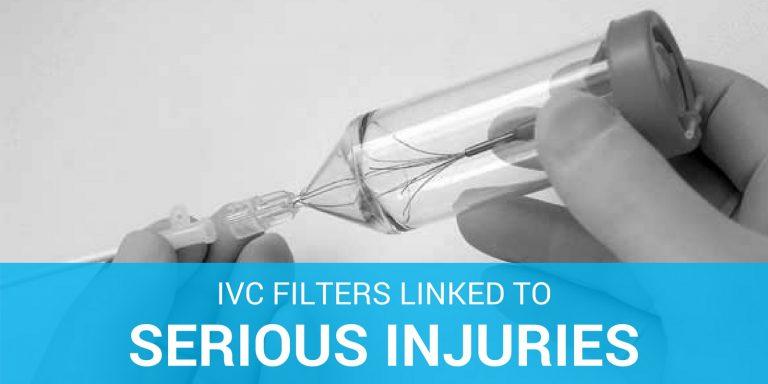 The placement of IVC Filters (inferior vena cava filters) without subsequent retrieval may be one of the main reasons that IVC thrombosis is on the rise, according to MedPage Today. It is estimated that IVC thrombosis accounts for 2.6 to 4.0 percent of deep vein thrombosis cases.
What is IVC Thrombosis?
IVC thrombosis is an unwanted adverse event that occurs mainly after IVC filter insertion; therefore, IVC filters should only be used for proper indications, and if an IVC filter is inserted, it should be a retrievable type, as the filter needs to come out as soon as possible, as recommended by the FDA.
In August 2010, the FDA issued a warning stating that the agency had received 921 adverse event reports concerning IVC filters. The FDA has subsequently concluded that the risk of injury may outweigh any potential benefits of implanting IVC filters, and the FDA advised physicians to remove the filters as soon as the danger of blood clots has passed.
The warning was updated in May 2014, when the FDA encouraged all physicians involved in the treatment and follow-up of patients receiving IVC filters to consider the risks and benefits of filter removal for each patient. At that time, the FDA also required manufacturers to collect additional clinical data addressing safety questions for currently marketed IVC filters in the U.S.
Problems Associated With Non-Removal of IVC Filters
Common complications with IVC filters left in the body for long periods of time include:
The progression of DVT
Recurrent PE
Filter migration
Tilt, break, or embolism
IVC perforation or occlusion
There are currently no guidelines on the time frame during which IVC filters must be retrieved from the body, and according to the U.S. Food and Drug Administration (FDA), the majority of IVC filters are not retrieved, despite the perceived risk of increased fracture, embolism, and IVC wall penetration.
Problems with your IVC Filter?
Get Instant Online Analysis Now!