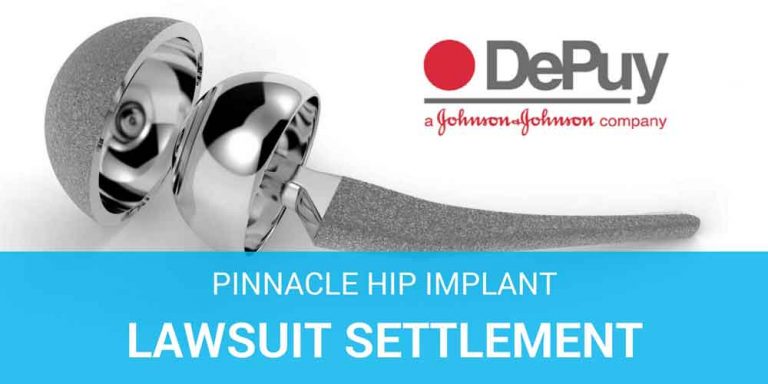 On December 1, 2016 a Texas federal jury found Johnson's & Johnson's DePuy Orthopaedics Inc. unit liable for over $1.04 billion for negligently designing the Pinnacle hip implant.
J&J was also found liable for aiding and abetting DePuy in each of the seven causes of action. Although the jury did not find that J&J conspired with DePuy on the design defect claim, it found J&J liable for conspiracy on the other six claims. The company stopped selling the devices in 2013 after the FDA toughened artificial hip regulations.
Hip Implant Lawsuit Verdict Sets Record
A Texas federal jury handed down the record-setting verdict on December 1st:
$4 to $6 million in damages for physical injuries and pain and suffering for each of the six plaintiffs
$1 million each to four spouses for loss of consortium
Punitive damages of more than $504 million against both DePuy and J&J
The verdict is the third largest overall jury award of 2016. The largest award ($3 billion) was made in June in a breach of contract case brought against Oracle Corporation. Six of the seven largest product-defect verdicts in the U.S. this year have been against J&J units, including three coming in talcum lawsuits alleging that the company's talc powder products cause ovarian cancer.
Other J&J Hip Implant Lawsuits
J&J faces nearly 9,000 lawsuits over their Pinnacle hip implants, which have been consolidated into multidistrict litigation (MDL) in Texas federal court. Common allegations of these claims charge that friction between the hip implant device's metal socket and metal ball head releases billions of microscopic metal particles, contaminating the blood stream and the surrounding tissue with "wear debris" over time.
This debris can damage the bone and tissue surrounding the implant and joint, resulting in pain, implant loosening, device failure, and the need for revision surgery, according to the U.S. Food and Drug Administration (FDA).