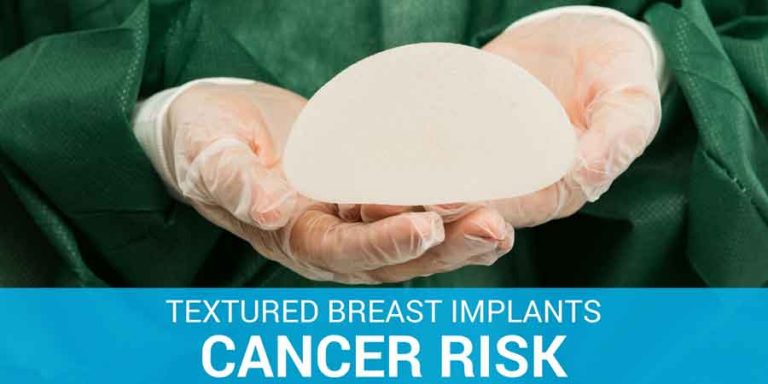 On March 21, the U.S. Food and Drug Administration (FDA) released a statement that a rare type of non-Hodgkin's lymphoma can develop after a person receives breast implants, based on more than 350 reports of this type of cancer and its connection to breast implants. But how do breast implants increase cancer risk?
Exactly how breast implants may cause anaplastic large cell lymphoma (ALCL) remains largely unknown, but a 2016 paper published in the Aesthetic Surgery Journal suggests that chronic inflammation could play a role. Some studies have found markers of chronic inflammation contained in the scar tissue around breast implants, which may suggest that an immune response to the implants could trigger cancer. According to the FDA, women with breast implants have a very low but increased risk of developing ALCL compared to those who do not have breast implants.
Textured Implants v. Smooth Implants
Research has also shown that ALCL occurs more commonly in women who receive breast implants that feature a textured surface, as compared to those whose implants have a smooth surface. Of the 231 reports of ALCL received by the FDA, 203 related to textured implants, while only 28 involved smooth implants. Although it is not clear why the risk of cancer is higher among those with textured breast implants, the body appears to react differently to the textured ones.
According to the FDA, those who developed ALCL ranged in age from 25 to 91, and the average time between the implant surgery and the cancer diagnosis was seven years, although, in at least one case, the time period was 40 years. The agency advised that those who are considering breast implants should speak with their physicians concerning the risks and benefits of textured implants versus smooth implants, and comply with all recommended follow-up care if they already have implants.