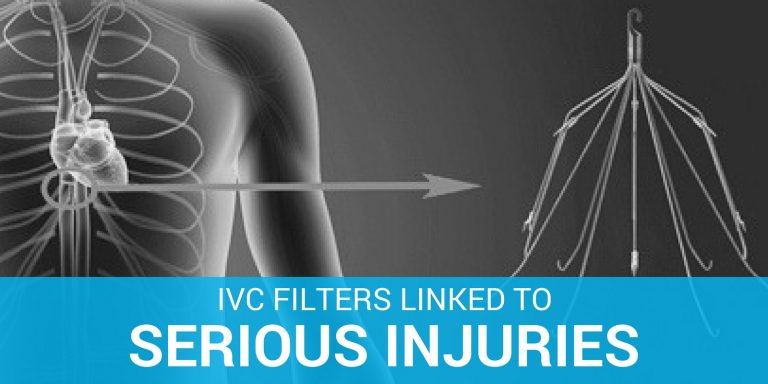 A recent study published in the June 2015 Journal of Vascular Interventional Radiology has revealed that the Cook Celect IVC had a 43 percent rate of perforation as compared with the Option filter, which had a zero percent perforation rate.
In conducting the study, researchers looked at the records of 99 people implanted with the Cook Celect IVC filter and compared them with 86 patients who received an Option filter marketed by Rex Medical. After two months, doctors retrieved the filters, and while they had slightly more difficulty retrieving the Option filters, the Celect filter had a much higher perforation rate, further raising concerns about the safety of Cook IVC filters.
What are IVC Filters?
IVC filters are used to prevent pulmonary embolism (PE), a potentially preventable cause of death in hospitalized and other high-risk patients. The probability of PE increases with the development of deep vein thrombosis (DVT). The treatment for both PE and DVT is anticoagulation, but in circumstances when blood thinners are not appropriate, an IVC filter is used instead.
The first IVC filters were permanent stainless steel versions, followed by temporary filters fastened to the skin to allow for direct removal without ensnaring. These filters were used in hospitalized patients for a short period of time before they had to be removed.
Currently, the U.S. Food and Drug Administration (FDA) has approved eight optionally retrievable filters, including ALN, Celect, Günther Tulip, G2, G2X, Option, and OptEase. Unlike previous temporary filters, optional filters do not need to be tethered to the skin and have a lower rate of infection. They do not have to be removed within a few days, and may be left in place indefinitely, removed when they are no longer needed.
IVC Lawsuits 
While Cook faces more than 100 lawsuits pending in federal multidistrict litigation in the Southern District of Indiana involving its Celect and Gunther Tulip filters, another filter manufacturer, C.R. Bard, is currently named in approximately 50 lawsuits involving the company's Recovery, G2, and G2 Express IVC filters. The number of lawsuits are expected to increase.
Problems with your IVC Filter?
Get Instant Online Analysis Now!