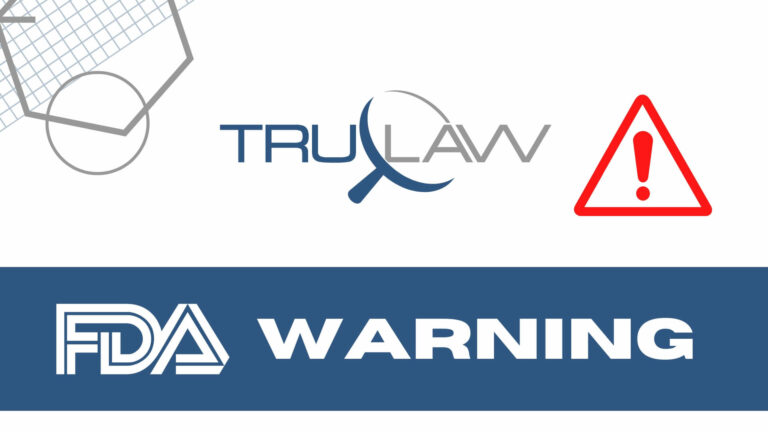 On June 26, 2023, the FDA alerted consumers of its expanded advisory against the use of certain brands of ultraviolet (UV) wands used for disinfection. The products under examination are believed to expose the user and any nearby person to levels of ultraviolet-C (UV-C) radiation that are considered unsafe. Even after just a few seconds of use, the products at issue may cause harm to the skin, eyes, or both.
Back in early May, the FDA had updated consumers of its standing against the use of the Safe-T-Lite UV Wand, manufactured by Max-Lux Corporation Limited. A handheld UV-C germicidal wand meant to emit UV-C radiation to disinfect surfaces, the level of radiation emitted by the product was found to be in excess of 3,000 times the strength of the ultraviolet exposure limit recommended by an international group of experts.
Exposure to radiation at these excess levels may cause injuries to the skin, including erythema (a burn-like skin reaction), and eyes, including photokeratitis, even after a few seconds. An eye injury resulting from UV-C exposure may cause significant pain and the sensation of having sand in the eyes.
After a collection and investigation of similar UV wands marketed by other manufacturers to disinfect surfaces in the home and comparable settings, as many as six other products by six different manufacturers have been deemed unsafe by the FDA. Officials ask that consumers seek out safer alternatives for disinfecting and refrain from using the following products:
Safe-T-Lite, by Max-lux Corporation
OttLite Rechargeable UVC Disinfecting Wand, model: UV10002M, by OttLite Technologies, Inc.
UVILIZER Flip, model: SG-153, by In My Bathroom LLC, "dba" IMB
Ultraviolet Sterilamp, model: PURPLEGLOW, by Vanelc
Sharper Image® UV Sanitizing Portable Wand, model: 101362, by MerchSource LLC
SurfaceSoap UV, by PhoneSoap LLC
Magic UV Light Sanitizer™, by Magic UV Light Sanitizer 
Readers should note that the products listed above may be labeled under different names, and that the FDA will continue to adjust its list of unsafe UV wands during its ongoing investigation.
The agency has outlined a list of recommendations with regards to the issue:
Do not use the affected UV wands listed above
Be aware that FDA testing of the above products has demonstrated dangerous levels of UV-C radiation known to cause harm to the eyes and skin of a user or nearby person
Be aware that the above products do not possess sufficient safety measures to reduce the unsafe levels of UV-C radiation
Refrain from using UV wands that do not provide safety information regarding radiation and known risks
When safety information is available, carefully follow all instructions to protect skin and eyes from UV-C exposure
Consider using chemical cleaners or alternative disinfection methods instead of UV wands
Be informed and read more regarding UV Lights and Lamps: Ultraviolet-C Radiation, Disinfection, and Coronavirus.
Since releasing its updated advisory and list of unsafe UV wands, the FDA has sent all involved manufacturers a Notification of Defect Letter regarding the unsafe radiation levels and serious risk of injury associated with their products. The FDA is working to collaborate with each manufacturer toward corrective measures.
Consumers and manufacturers alike are urged to submit an Accidental Radiation Occurrence Report to the FDA regarding any radiation incident or other possibly harmful event.
Users who suspect unsafe levels of radiation in other UV wands are strongly encouraged to submit that information to the agency via the Allegations of Regulatory Misconduct Form.
If you or a loved one has suffered an injury due to radiation emitted by an ultraviolet (UV) wand, our experienced attorneys at TruLaw are on your side. After a traumatic medical event, your family deserves compassionate legal support and maximum compensation. To learn how we can help you in the legal process, contact us online or try out our free Instant Case Evaluation ℠.