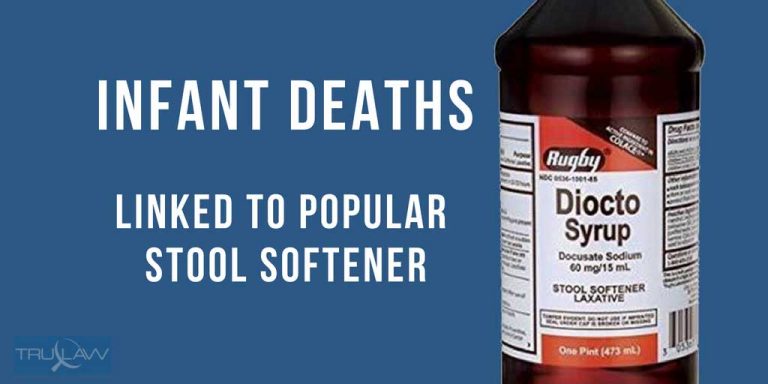 After three recalls by the U.S. Food and Drug Administration (FDA) and the shuttering of its facility, Florida pharmaceutical company PharmaTech LLC is now the subject of seven stool softener lawsuits, several involving the death of an infant.
Diocto Liquid
PharmaTech LLC, the maker of "Diocto Liquid," an oral liquid stool softener, is facing allegations that the drug was contaminated with Burkholderia cepacia (B cepacia), a rare complex of bacteria that can cause life-threatening infections in those with lung disease, compromised immune systems, and chronic lung infections that are often resistant to common antibiotics.
FDA testing identified a water-borne bacteria in more than 10 lots of the PharmaTech product which led to a voluntary recall of the stool softener in 2016.  This same product was involved with another outbreak of contamination in 2017.
The FDA and Centers for Disease Control and Prevention note that Diocto Liquid stool softener has affected 63 people in 45 states in 2016 and 8 people in 2 states in 2017.
Stool Softener Lawsuit
Wrongful death lawsuits are currently being filed by victims of the Diocto liquid contamination.  These victims are the most vulnerable in our country – babies born with the need for further surgery given the stool softener to assist in gaining their health back.  TruLaw is tracking seven wrongful death cases and expects to speak with many more families as they struggle to find justice for their children.
Alivia Singleton, a Pittsburgh girl, died at 10 months old on May 2016 due to a bacterial infection she contracted after being given Diocto Liquid.  Her lawsuit is pending in a Pennsylvania federal court.
Stephen King died at 15 months at Texas Children's Hospital in Houston in April 2016, less than a month after his fourth surgery, from which he emerged with a "great prognosis."
Londyn Simone Manuel, born with a congenital heart defect passed away in December 2016 just before turning 8 months old.  Londyn was given Liquid docusate to assist with her surgery to correct her right-sided congenital heart defect.  Londyn's condition declined after surgery as a result of an infection and B. cepacia was found to be the culprit.  Londyn's lawsuits was filed in June 2018 in Broward County Circuit Court, Florida.
Lawsuits filed in September 2017 and January 2018 on behalf of children who sustained serious and life-threatening injuries are also currently being followed.  One child sustained permanent renal damage and a weakened heart requiring a left ventricular assist device and the other suffered Burkholderia cepacia penumonia and bactermia.  Both children will live a life of ongoing pain and health issues.
In another lawsuit, a Mississippi woman claims that she suffered tremors, dizziness, and multiple seizures after taking the Hyoscyamine Sulfate tablets made by PharmaTech LLC that were prescribed for her stomach pain.
---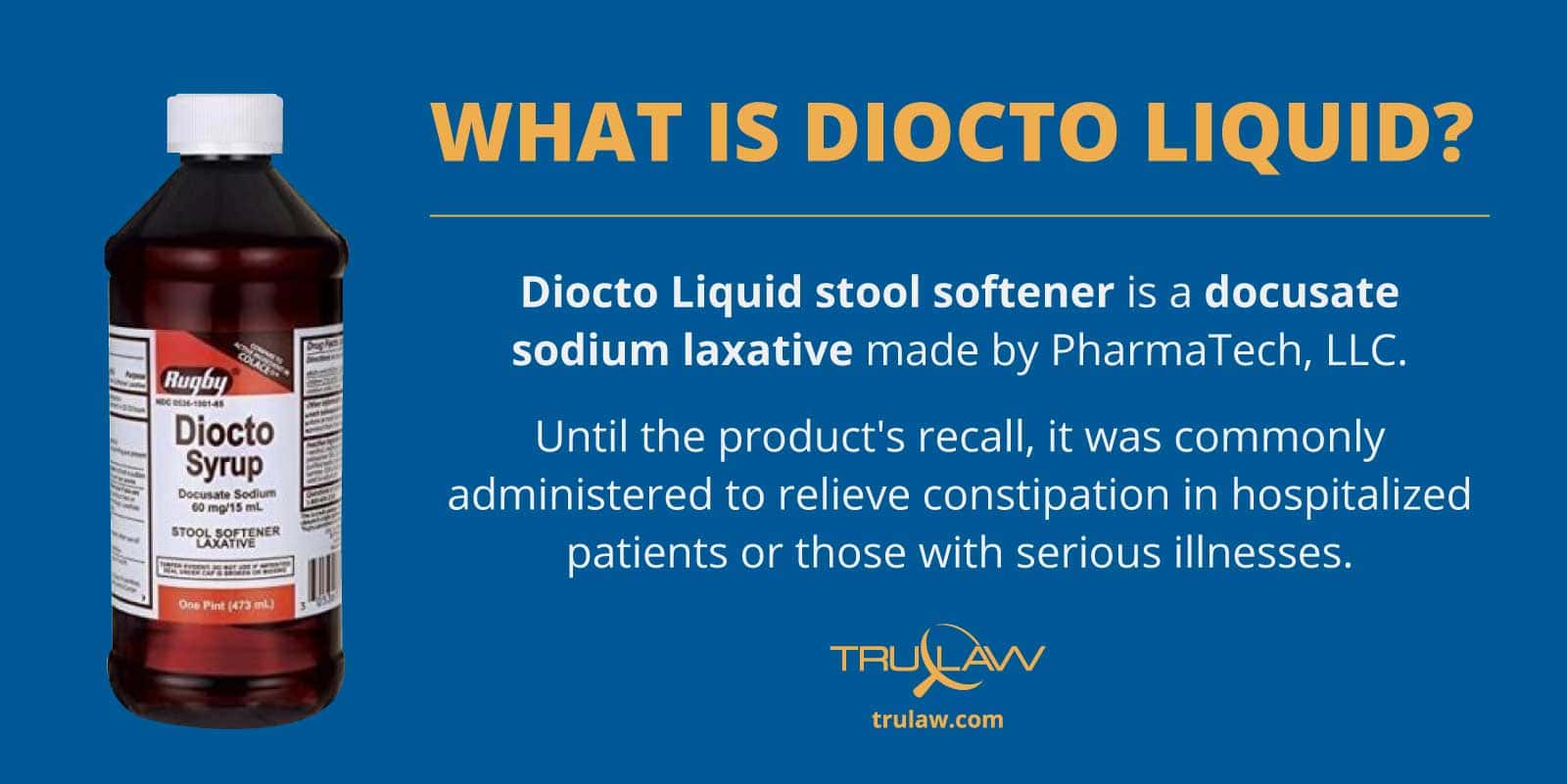 PharmaTech Product Recalls
The FDA has issued several advisories urging that PharmaTech's products not be used:
In July 2016, the FDA announced a voluntary recall of Diocto Liquid after the Centers for Disease Control and Prevention (CDC) connected it to an outbreak that infected 63 people and 45 suspected cases in 12 states.
In August 2017, all liquid products made by Pharma Tech were recalled.
On October 27, the FDA released its latest PhamaTech advisory describing another multistate outbreak of B cepacia complex bacterial infections that had been traced back to the company's Diocto Liquid product.
PharmaTech decided to close its Davie, Florida facility in June 2017, but the current lawsuit notes that it is currently unknown whether PharmaTech is currently in operations in a new plant.  PharmaTech has noted their desire to resume operations at another plant.
Diocto Liquid products are distributed by a number of companies, including Rugby, Leader, Major, Centurion, and Mid Valley. In the October 27 release, the FDA warned healthcare professionals and consumers not to use any liquid product manufactured by PharmaTech's Davie facility.  Follow up lawsuits note that PharmaTech may have an "alter ego" company called "Orluc Pharmaceutical LLC" selling different products.
Original article posted 11/2017 and updated through 7/2018