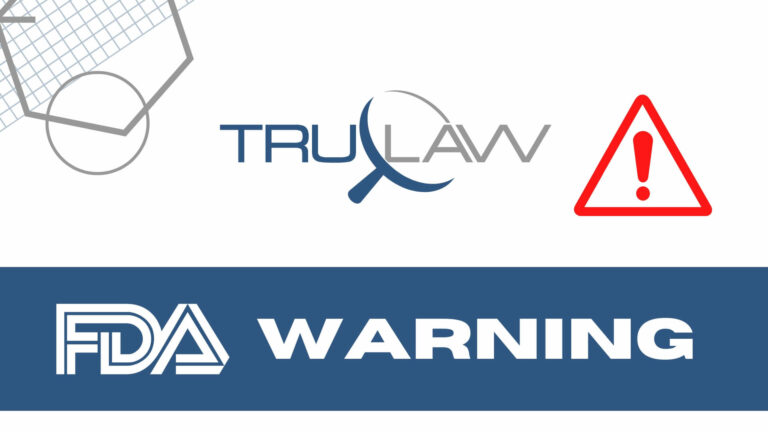 The FDA is alerting consumers to the dangers of ultrasound medical devices manufactured by RoyalVibe Health, CellQuicken, and Well-Being Reality, all of which have not been reviewed for safety and effectiveness.
The announcement, posted July 17, 2023, clarifies that because the FDA has not cleared the devices distributed by the aforementioned manufacturers, the products have not been proven to diagnose, treat, or cure any medical condition. Use of the unauthorized devices may produce a number of adverse effects, including "pain, bruising, burns, scarring, nerve damage, muscle weakness, or numbness." Consumers should not be using these products in lieu of consulting a healthcare professional; delaying medical attention could put an individual in a life-threatening condition, allowing a disease to progress and increasing the likelihood of sickness or injury.
Marketed for use as "focused ultrasound technology for medical purposes," the RoyalVibe Health, CellQuicken, and Well-Being Reality-manufactured devices ordinarily comes in kits that can be leased monthly or annually. FDA officials say the manufacturers make misleading and unproven claims that the devices can diagnose, treat, and cure conditions like cancer, diabetes, heart disease, Parkinson's disease, and depression.
To date, the FDA has been made aware of five such medical devices that are distributed and sold in kits:
Brainvibe Neuroplasticity Visual Program
CellQuicken Analyzer (Smart-Watch and Software)
Envirovibe Water Restructuring Pad
RoyalVibe Application
RoyalVibe Therapy Balls
RoyalVibe Ultrasound Generator
Consumers can consult the FDA's list of cleared or approved Products and Medical Procedures.
The July 17, 2023 announcement urges consumers to refrain form buying or using any of the unauthorized devices. Consumers and healthcare providers alike are asked to be aware of the undemonstrated safety and effectiveness of the products in any medical capacity. Patients who have used the affected devices should carefully review the Recommendations for Consumers and Patients notice, and should immediately seek medical attention for a suspected medical condition, or for any adverse effects from using the devices.
The FDA has since sent a warning letter to Dr. Raymond L. Venter, the CEO of RoyalVibe Health, who is also responsible for the CellQuicken and Well-Being Reality operations. The letter details the firms' violations, which emphasizes that the ultrasound medical devices lack an FDA 510(k) clearance or a premarket approval (PMA). At this time, the FDA continues to collaborate with the company to ensure all violations are corrected; any significant updates will be released to the public.
Any adverse events experienced while using a medical device should be consulted with a medical professional and promptly reported to the FDA's MedWatch program as the agency works to improve patient safety. Healthcare personnel who work at a facility subject to FDA user facility reporting requirements should follow their facility's reporting protocols.
Have you suffered an adverse health outcome that can be linked to use of an unauthorized medical device? Our compassionate attorneys at TruLaw would like to learn about your story and help ensure you are fairly compensated after a painful, preventable experience. To get started, contact us online or try out our free Instant Case Evaluation ℠.