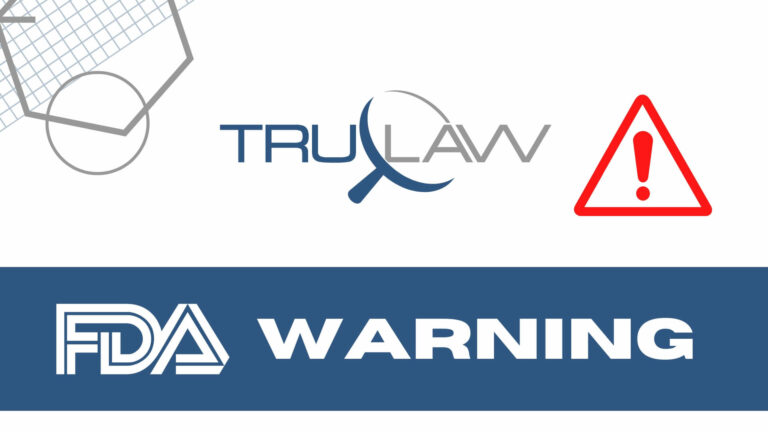 On March 30, 2023, the FDA issued a safety communication regarding the unapproved uses of several dental devices, like fixed (non-removable) palatal expanders, in the remodeling of jaws or treatment of conditions in adults. 
The devices being evaluated include, among others: 
Anterior Growth Guidance Appliance (AGGA) and Fixed Anterior Growth Guidance Appliance (FAGGA)

Anterior Remodeling Appliance (ARA) and Fixed Anterior Remodeling Appliance (FARA)

Osseo-Restoration Appliance (ORA) and Fixed Osseo-Restoration Appliance (FORA)
Used to widen the roof of the mouth (palate) to accommodate crowded teeth, palatal expanders are dental devices common in the orthodontic treatment of children or adolescents with still-unfused upper jaw bones. 
Officials are highlighting safety concerns over the use of the palatal expanders in adults, whose upper jaw bones are fused and whose palate is resistant to expansion by the applied force of the device. Incorrectly applied force to the teeth could result in major complications, including "chronic pain, tooth discoloration, flared teeth, uneven bite, difficulty eating, damaged gums, exposed roots, bone erosion, and tooth loss." Any of these issues would generally necessitate healthcare intervention. 
The FDA has been made aware of such devices being used in the treatment of obstructive sleep apnea (OSA), temporomandibular joint disorder (TMD) of the jaw, in addition to the remodeling of the jaw. As of this writing, the safety and effectiveness of these devices in the treatment of OSA and TMD, as well as in the remodeling of jaws in adults, has not been evaluated or cleared by the agency. 
Patients, caregivers, healthcare providers, and other responsible parties are being informed of the concerns around AGGA, FAGGA, ARA, FARA, ORA, FORA, and other related devices. Should the FDA encounter violations involving the unauthorized devices, appropriate actions will be taken. 
As the agency continues to monitor the ongoing issue, patients and healthcare providers are encouraged to report any related adverse events to the MedWatch program. 
Have you suffered an adverse health outcome that can be traced to an unauthorized use of a medical device? Our compassionate attorneys at TruLaw are personally invested in ensuring people like you are rightfully compensated after a painful, preventable experience. We are prepared to learn about your story and help you fight for the best outcome. To learn more, contact us online or take our Instant Case Evaluation ℠.