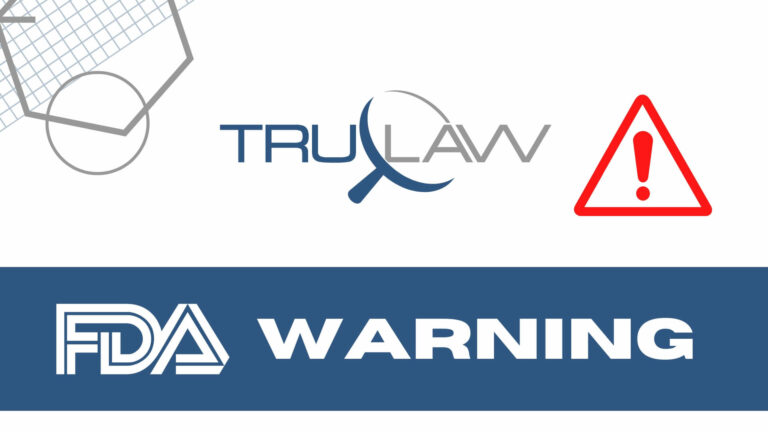 According to the FDA, Abbott Medical's recall of its Proclaim and Infinity IPGs has been labeled Class I because the product's inability to exit magnetic resonance imaging (MRI) mode in certain circumstances poses risks of serious injury or death to its users.
As part of the Abbott Proclaim neurostimulation systems that sends low-intensity electrical impulses to nerve structures, the Proclaim XR and Proclaim Plus implantable pulse generators (IPGs) are used to facilitate Spinal Cord Stimulation (SCS). Specifically, the Proclaim DRG IPG is designed for Dorsal Root Ganglion (DRG) stimulation, and the Infinity IPGs are indicated for Deep Brain Stimulation (DBS).
A feature of the device allows patients to disable therapy while receiving magnetic resonance imaging (MRI), via a Patient Controller (PC) device. This is made possible through a PC application (app) installed on an iPhone or iPod that wirelessly connects to a patient's IPG via Bluetooth. With the PC device, a patient can place their IPG in MRI mode, which disables the delivery of therapy. It can also be used to then deactivate the IPG's MRI mode and allow therapy to continue after the MRI procedure is finished.
Abbott initiated a recall of the Proclaim and Infinity IPGs on July 18, 2023 after receiving complaints from patients who described being unable to exit MRI mode via their Patient Controller (iPhone/iPod) because of a loss of connection or communication with its IPG. Situations cited included when the iOS operating system of a PC device was being updated, when the PC app was either updated or deleted, or when the IPG was removed from a PC device's list of available Bluetooth devices. Officials note that an IPG is required to be paired with a Clinician Programmer for initial programming; because it was initially paired with the patient's IPG, the Clinician Programmer, when available, should be able to be used to exit MRI mode. However, in the event that the Clinician Programmer previously paired with a patient's IPG is unavailable, or in the case that a Clinician has lost Bluetooth connection with the IPG, patients would be left with no other option to leave MRI mode. This circumstance may require surgery to remove an affected IPG in order to replace it with a new device.
The recall covers 155,028 devices that were distributed in the U.S. between November 21, 2015 and June 29, 2023. Affected products fall under 7 product names and model numbers:
Those immediately affected by the recall have been identified as patients who undergo neurostimulation using the Proclaim XR SCS System, the Proclaim Plus SCS System, the Proclaim DRG Neurostimulation System, or the Infinity DBS System. Those at particular risk include patients with Parkinson's disease or movement disorders receiving DBS treatment, due to an increased morbidity and mortality when subjected to the hazards of surgery or other anesthesia events. The recall also concerns healthcare providers treating patients with the above systems; beyond referring physicians, neurosurgeons, neurologists, primary care physicians, pain specialists, and others monitoring patients on a consistent basis are also impacted.
An Urgent Medical Device Correction letter issued by Abbott on July 18, 2023, outlined a set of recommendations to decrease the risk of therapy loss and need for IPG replacement surgery:
Regarding the Patient Controller:

Advise the patient

not to delete the paired Bluetooth connection between the IPG and the Patient Controller
not to alter, damage, or lose the Patient Controller when IPG is in MRI mode

Regarding the Patient Controller before entering MRI mode:

Make sure that patients have the latest "Patient Controller NR – US" application available from the Apple App Store. This latest version of the app instructs users not to remove the IPG pairing when the system is placed in MRI mode.

Regarding the Clinician Programmer:

Ensure that the Clinician Programmer maintains paired Bluetooth connection with the IPG
Do NOT delete the pairing or disable automatic iOS software updates from the iOS settings.
To date, Abbott has received a total of 186 reported incidents, 73 reports of injury, and no reports of death.
Users are encouraged to reach out to their local Abbott representative or a member of Abbott Technical Support, at 1-800-727-7846 (via option 3) for assistance about the issue or to report an inability to exit MRI mode.
As the FDA continues to oversee the recall, adverse experiences or problems related to the issue should be reported to the agency's MedWatch program.
Have you suffered an injury or other adverse health outcome that can be linked to a compromised medical device? After a distressing and preventable medical event, you deserve fair compensation. Our compassionate attorneys at TruLaw would like to help you navigate the legal process and hold negligent parties accountable. Contact us online today or try out our free Instant Case Evaluation ℠ to get started.