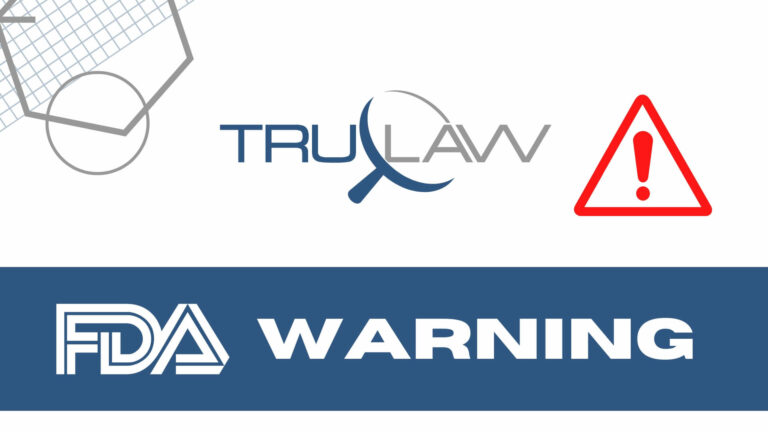 A voluntary recall of all Impella Left Sided Blood Pumps by Abiomed has been labeled Class I, the most serious type, after the FDA determined that use of the product may result in serious injuries or death.
Designed to temporarily support the pumping chambers of the heart (ventricles) during high-risk catheter-based procedures known as percutaneous coronary interventions (PCI), Impella Left Sided Blood Pumps are also implemented in the event of sustained cardiogenic shock that may occur within 48 hours following a major heart attack (acute myocardial infarction), open-heart surgery, or in situations when the heart is functioning poorly because of cardiomyopathy. It is indicated to facilitate the function of the heart's ventricles and support the circulatory system to ensure the heart's recovery time.
Initiated on June 14, 2023, the recall covers 7,895 devices that were distributed in the U.S. between May 1, 2021 and the present. The product names and correlating product codes are as follows:
Impella 5.0 Blood Pump, Product Number 005062
Impella CP Blood Pump, Product Number 0048-0032
Impella 2.5 Blood Pump, Product Number 005042
Impella CP with SmartAssist Blood Pump, Product Numbers 0048-0024, 0048-0045, 1000080
Impella LD Blood Pump, Product Number 005082
Impella 5.5 with SmartAssist Blood Pump, Product Numbers 0550-0008 and 1000100
Abiomed issued the voluntary correction because of concerns that the product's Instructions for Use (IFU) does not sufficiently address precautions that should be taken in the treatment of patients who have experienced a transcatheter aortic valve replacement (TAVR). Specifically, officials say that the IFU does not provide guidance to clinicians on how Impella should be used in patients with TAVR; it also does not describe how to identify possible issues that may occur when Impella interacts with TAVR.
In addition to the incomplete IFU, officials say there is reason to believe that the Impella motor housing "may come into contact with" a transcatheter aortic valve replacement's distal stent. In the event that the parts make contact, the motor's impeller blades may be damaged or destroyed. A compromised Impella system may then result in reduced blood flow or a stoppage of the pump, which could either delay or provide insufficient therapy to the patient. In patients who rely on high levels of support, the defect could create a life-threatening condition. Broken blade pieces could also potentially enter the patient's bloodstream, presenting further danger.
To date, Abiomed has recorded 30 complaints, 26 injuries, and four deaths in connection to the issue.
The FDA announcement notes that clinicians are still able to use the devices on the condition that additional instructions concerning patients with TAVR are followed.
Abiomed's Urgent Medical Device Correction notice identified those affected by the recall as patients receiving ventricle and circulatory support via the Impella Left Sided Blood Pumps, as well as the healthcare professionals caring for patients who are receiving support with the pumps.
Officials provided a list of recommended actions for clinicians:
Be aware of the possibility of the Impella system and TAVR interacting
In patients with TAVR, be sure to position the Impella system carefully
Do not reposition the device while it is spinning
During repositioning or any movement that could bring the outlet windows near the valve stent structures, turn the device to Po
In the event that low flow is observed in a patient with a TAVR implant using Impella heart pump support,

Be aware that impeller damage may be a cause
Prioritize the replacement of the Impella pump
Customers are also asked to
Be aware that because the product is NOT being removed from the field, it does not need to be returned to Abiomed.
Review, complete, sign, and return the business response form to the recall coordinator (identified in the letter).
Ensure all relevant personnel (including those who manage, transport, store, stock, or implement the product) have read the notice.
Forward the notice to any facility that may have been sent the affected products
Make the notice accessible and visible by posting it in a common area
All recall-related questions may be directed to an Abiomed representative at +1(734) 262-6255 or by contacting local clinical field staff.
As the FDA continues to monitor this recall, healthcare providers and consumers alike are urged to report any related adverse experiences to the agency's MedWatch program.
If you or a loved one has suffered an adverse health outcome that can be traced to the improper use of a medical device, your family deserves compassionate legal support and maximum compensation. Our experienced attorneys at TruLaw are personally motivated in helping you secure the best outcome and holding negligent parties accountable. To learn how we can support you, contact us online or try out our free Instant Case Evaluation ℠.