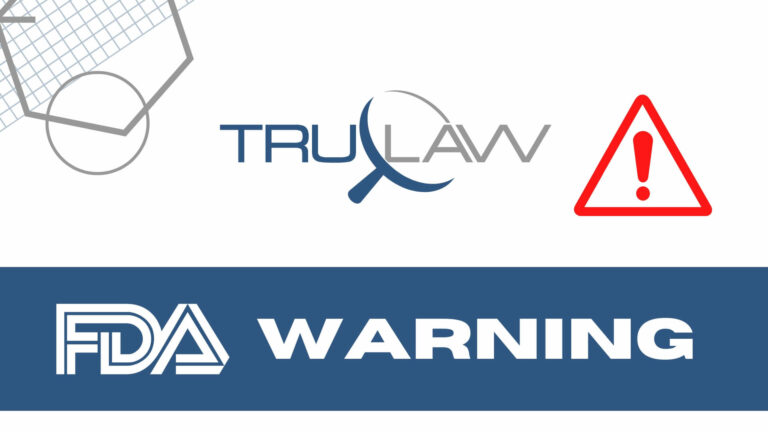 According to the FDA, Drägerwerk AG & Co. KGaA has voluntarily recalled its Dräger Carina Sub-Acute Care Ventilators because the breathing gas emitted by the device may be contaminated with 1,3-Dichloropropan-2-ol, a component of the PE-PUR foam installed for sound insulation.
The recall was initiated by Dräger on August 1, 2023, following a series of biocompatibility tests the company conducted on a number of Carina ventilators of various ages to assess the long-term integrity of the polyether polyurethane (PE-PUR) foam.
Though the standard tests demonstrated no age-related degradation and yielded no decay products in Carina ventilators that were operated for up to 15 years, officials said certain standard tests did show concentrations of 1,3-Dichloropropan exceeding the "acceptable uptake level during continuous use [more than 30 days] in pediatric patients."
Further investigations indicated that when the device is set to higher minute volumes, the breathing air would contain lower concentrations. A minute volume greater than 3.6 l/min resulted in "measured concentrations" that were determined to fall within a range acceptable for adult patients to continuously use.
Officials note that previous biocompatibility tests, which were performed within the guardrails of product approvals and modifications, did not reveal 1,3-Dichloropropan-2-ol in the breathing gas.
Known to be an acutely toxic, potentially carcinogenic chemical, exposure to 1,3-Dichloropropan-2-ol because of off-gassing could subject patients to a range of risks, including:
headaches and/or vertigo
irritation of the eyes, nose, respiratory tract, and skin
hypersensitivity
nausea and/or vomiting
other toxic and carcinogenic effects
The above issues could potentially lead to serious, possibly life-threatening injuries that may result in permanent impairment, and/or require individuals to seek medical intervention to prevent permanent impairment.
Despite these concerns, based on its market surveillance, Dräger has not received any complaints or any reports of acute toxic reactions or deaths connected to the issue to date.
While all production of the Carina ventilator were halted in 2019, Dräger said it has a plan to swap out the foam from Carina ventilators still in use and installing a newly-designed blower cover for sound insulation, which would use no additional foam. Officials said the part was projected to be made available in the early fourth quarter of 2023. Within 8 months of the update's release, Carina customers should expect to be contacted by their local Dräger Service representative to schedule for the update, free of charge. After the Carina ventilator is equipped with the update, customers can expect to use the device again as normally indicated, with no change in the overall function.
Customers may continue to use the Carina ventilator as they await the update, but only under the following conditions, as outlined in the FDA announcement:
the set minute volume is greater than 3.6 1/min;
it is only used by adult patients;
only a a ventilation hose with Dräger leak valve is used; and
an inline bacterial filter is used, closely following the Instructions for Use.
Since the recall, all affected customers have been alerted and issued a Return Response Acknowledgment and Receipt Form, with the request that it be completed and submitted to Dräger. Customers were also urged to send the notice to all relevant personnel in their organization and forward it to any third parties.
Manufactured between November 1, 2006 and November 30, 2019, the Carina ventilator was distributed globally via Dräger Sales and Service representatives. In the U.S. specifically, it was distributed between March 16, 2009 and October 20, 2012, and from May 23, 2007 to February 3, 2022 to those outside the U.S.
The current recall covers the Dräger Carina Sub-Acute Care Ventilator, under all serial numbers, with associated Part Number 5704110 and UDI Number 04048675398516.
U.S. customers with questions regarding how to operate the Carina ventilator can reach Dräger Service Technical Support at 1-800-437-2437, from 8:00 a.m. to 8:00 p.m. Eastern Time by pressing 2 at the prompt, then 2, and 2 again.
Those with questions regarding the Urgent Medical Device Recall notice can contact Michael Kelhart at 267-664-1131, from 8:00 a.m. to 4:30 p.m. Eastern Time, or via email at mike.kelhart@draeger.com.
Customers outside of the U.S. with questions on the operation of the Carina ventilator or the recall are asked to connect with their local Dräger representative.
As the FDA continues to monitor this recall, consumers are asked to report any adverse reactions or quality issues to the agency's MedWatch program.
If you or a loved one has suffered an adverse health outcome that can be linked to usage of a compromised medical device, your family deserves maximum compensation. Our compassionate attorneys at TruLaw would like to help you fight for the best possible outcome and hold negligent parties accountable. To learn how we can support you in the legal process, contact us online or try out our free Instant Case Evaluator ℠.