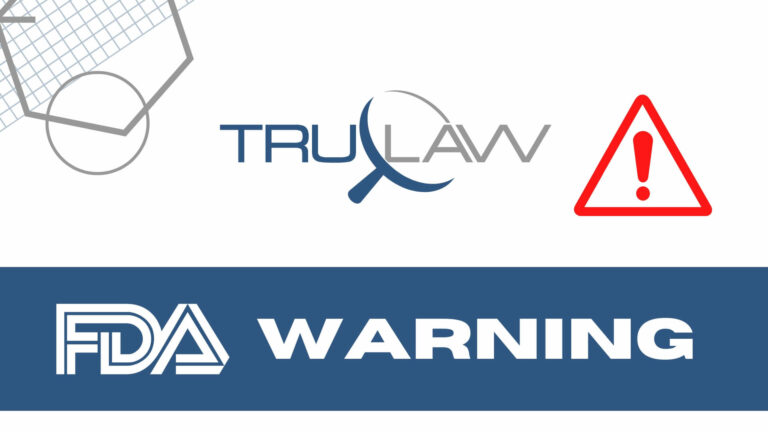 The FDA is alerting consumers to a number of updates regarding a Class I recall of LeadCare II, LeadCare Plus, and LeadCare Ultra Blood Lead Tests by Magellan Diagnostics.
Initiated by Magellan Diagnostics on May 28, 2021 due to a high risk of falsely low test results, the recall was then expanded up to two times, on June 23 and August 31 of that same year, to include additional lots that were previously reported unaffected.
Designed to facilitate the reading of a patient's blood lead level, a LeadCare II, LeadCare Plus, and LeadCare Ultra Blood Lead Tests uses a "finger or heel stick whole blood (capillary) sample." That sample is combined with a treatment reagent, and a LeadCare analyzer then measures the volume of lead a sensor collects.
Described as a point-of-care and therefore Clinical Laboratory Improvement Amendment (CLIA)-waived blood lead testing system, LeadCare II, along with LeadCare Plus and LeadCare Ultra, are implemented in clinical labs, doctor's offices, and other healthcare facilities across the U.S.
After all three blood lead tests demonstrated a high risk of falsely low results, they were recalled out of strong concerns the misleading results would produce health risk in certain groups, including pregnant people and young children. Officials note it is important for anyone who is pregnant or lactating to be aware of significant lead exposure not only because of possible health problems in the parent, but also in the developing child. In children, falsely low results could lead to an assortment of issues, including "delayed puberty, reduced postnatal growth, decreased IQ, and inattention and behavior problems."
Those primarily affected by the recall have been identified as individuals who were administered tests using the products, as well as healthcare providers and labs who handle the tests.
On the day the recall was first announced, Magellan alerted its distributors via phone and issued an Urgent Medical Device Recall letter to its customers on June 7, 2021 to notify them of the impacted lots. Customers received another communication on June 23, 2021 regarding the inclusion of additional lots. Both distributors and customers were informed on August 31, 2021 of a second expansion that was to include several LeadCare II test kit lots, which can be referenced in the FDA communication.
Customers and distributors were both instructed to take a number of actions that, first and foremost, involved discontinuing use and distribution of the impacted lots and quarantining the unaffected lots. Laboratories were asked to re-assess all test results produced by the recalled lots, and to confirm any suspect results using a separate lead testing method using re-testing guidance provided by the CDC. All readers were asked to complete and submit a Customer Notification Form included in the communication, even if they have no remaining inventory. Customers were also instructed on how to receive replacement products based on availability at the time.
In a February 15, 2023 update to the recall announcement, the FDA noted that Magellan Diagnostics has since resumed distribution of its LeadCare II test kits in February 2022, as well as its LeadCare Plus and LeadCare Ultra test kits in October 2022.
As the FDA continues to oversee the recall, any adverse experiences or issues related to the products should be reported to its MedWatch program.
Find the compassionate legal support and expertise you deserve with our dedicated attorneys at TruLaw. If you or a loved one has suffered an adverse health outcome due to a malfunctioning medical device, we would like to help you fight for the compensation you deserve. To get started, contact us or take our Instant Case Evaluation ℠.