TruLaw is not currently accepting new Abilify clients.
Abilify lawsuits are currently being filed against Bristol-Meyers-Squibb and Otsuka Pharmaceutical, the manufacturer of the top-selling antipsychotic drug, for its link to gambling and other compulsive behaviors.  The Abilify lawsuits allege that the manufacturer knew of the risk and did not warn the public of the danger.
There have been over 1,600 filed against the manufacturer of the drug as of July 2018.
---
Abilify, the 2013 top-selling drug on the U.S. market changed actions in the brain in an "unknown" way. For this reason, it should be no surprise that this drug could lead to a number of Abilify lawsuits.
Marketed as "a thermostat to restore balance," Abilify outsold all other major anti-depressants in 2013 and 2014 combined. During this same time frame, the FDA issued warnings to the company noting their pharmacology aid was misleading.
Abilify earned U.S. revenue of $7.8 billion between the years of 2011 to 2016.
Abilify (aripiprazole) was approved in June 2006 to treat the psychotic conditions adult schizophrenia and bipolar disorder.
It is an antipsychotic medication marketed by a partnership of Bristol-Myers Squibb and Otsuka Pharmaceutical.  The drug was also marketed as an "add-on treatment for adults with depression when an antidepressant alone is not enough".
---
Have You Seen An Abilify Commercial?
Did a recent Abilify commercial grab your attention? Did you find our site because you were wondering if you qualify for the Abilify lawsuits?
We built the Instant Case Evaluator ℠ as a no cost/no obligation place for you to find answers about your legal rights.  Yes, there is a tool for that!  If you found us today, you are looking for instant answers to whether you should file a lawsuit and we want to help you. We believe that in order for you to make important decisions about your health and your legal rights, you need to start with information. We provide you this valuable information so you are prepared to talk to a lawyer.
---
Why Is There An Abilify Lawsuit?
Abilify and its generics previously listed compulsive gambling as a potential side effect for the antipsychotic drug and its generics.  After 14 years of monitoring adverse events, the FDA said the warning was not strong enough.
According to Abilify lawsuits, the warning did not reflect the nature of the impulse-control risk.  A 2014 study by Thomas Moore of the Institute of Safe Medication Practices, noted that urges were not rare.  These include uncontrollable gambling, eating, shopping and having sex.  In fact, Moore notes, "If you compare the uncontrollable urges to the risk of suicide among patients who take antidepressant drugs, the rate of uncontrollable urges is much higher."
In addition to the 2014 studies, the Abilify lawsuits note that both Canada and Europe updated their warnings, but the manufacturer (BMS-Otsuka) failed to warn patients of the dangers in the U.S.  In fact, the Abilify drug makers hid evidence from the government when they got FDA approval.  They knew the drug could cause these conditions in people and they went ahead and sold it to the public anyway.
A corporation, by definition, is profit-seeking. There is no requirement that a corporation acts morally. Unfortunately, too often we see dangerous drugs, devices, and products remain on the market when corporations prioritize profit over people.
If these same corporations warn consumers of these risks, there is no case. We only pursue lawsuits on behalf of individuals who were not warned of the risk associated with the dangerous drug, device or product on the market.
TruLaw is pursuing Abilify lawsuits because we believe consumers were not properly warned of the risks of injury.   If doctors had really known all the risks associated with Abilify, they would have prescribed a different treatment for patients.
---
Why Were Abilify Gambling Warnings Issued In Europe And Canada And Not In The U.S.?
This is precisely the question individuals harmed by uncontrollable urges are asking the manufacturers. In the fall of 2012, the European Medicines Agency updated the label of Abilify to transparently add reports of pathological gambling among patients prescribed Abilify, regardless of whether these patients had a prior history of gambling.
In November of 2015, Canadian regulators followed suit noting an increased risk of uncontrollable gambling and hypersexuality.  The Abilify labeling then added warnings.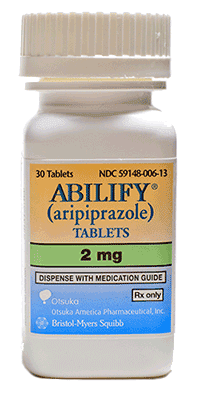 Despite earlier studies and label changes, Otsuka and Bristol-Meyers-Squibb did not warn the U.S. of the link between Abilify and gambling.  Furthermore, the FDA did not change the label until May of 2016, leaving millions of Americans at risk for uncontrollable behaviors.
In May 2016, the FDA warned that compulsive or uncontrollable urges to gamble, binge eat, shop, and have sex have been reported with the use of the antipsychotic drug aripiprazole (Abilify, Abilify Maintena, Aristada, and generics).  According to the FDA, this compulsive behavior could affect anyone taking the medication. Patients and caregivers need to be made aware of the uncontrollable and excessive urges and behaviors that could occur while taking Abilify.
---
Compulsive Gambling Abilify Lawsuit
Thomas J. Moore explained the Abilify and gambling link in layman's terms in an article published on The Daily Beast.
"The drug triggers a pathological urge to gamble constantly, sometimes among persons with no previous interest." According to Moore, "it might be people starting to spend $300 a week on lottery tickets, and in other cases, people will gamble away tens of thousands of dollars."
According to Sean Brazil, one of the individuals filing an Abilify gambling lawsuit, after taking Abilify in 2004, he began compulsive gambling, which lasted for a decade until he finally stopped taking the drug.  Brazil said he lost more than $50,000 in gambling as a result of Abilify.
Patrick Parks also filed an Abilify lawsuit claiming the drug caused him to lose more than $75,000 while gambling.  Parks was a compulsive gambler only while on Abilify from August 2014 until November 2014.  When he stopped taking the drug the compulsive gambling stopped.
Abilify through one woman's life into a "tailspin" while she was taking it.  She described herself in a "hypnotic state " and became obsessed with sexual fantasies, thriving for the attention of men.  This woman created risqué Facebook pages and sent sexually explicit pictures to her male friends.  She kept up a secondary life that also involved excessive shopping sprees until she forced her family into bankruptcy.
---
Abilify Lawsuits – "Off Label" Marketing
Bristol-Myers Squibb pushed Abilify as a treatment for kids and for elderly patients with dementia.  Neither of these had clinical trial support or FDA approval.  As a result of this "off-label" marketing, BMS and Otsuka Pharmaceutical, the co-promoters of Abilify in the U.S. agreed to settlements in excess of $538 million as follows:
$515 million in September 2007 paid by BMS and Apothecon to the U.S. Department of Justice for a wide array of allegations including $25 million paid for the off-label marketing of Abilify.  The rest of the money was the result of illegal drug pricing schemes
$4 million in March 2008 payment by Otsuka – $2.3 million to the federal government and $1.7 million to Medicaid programs in various states.
$19.5 million in December 2016 in the same off-label marketing settlement with 42 states.
---
Abilify Lawsuit Frequently Asked Questions